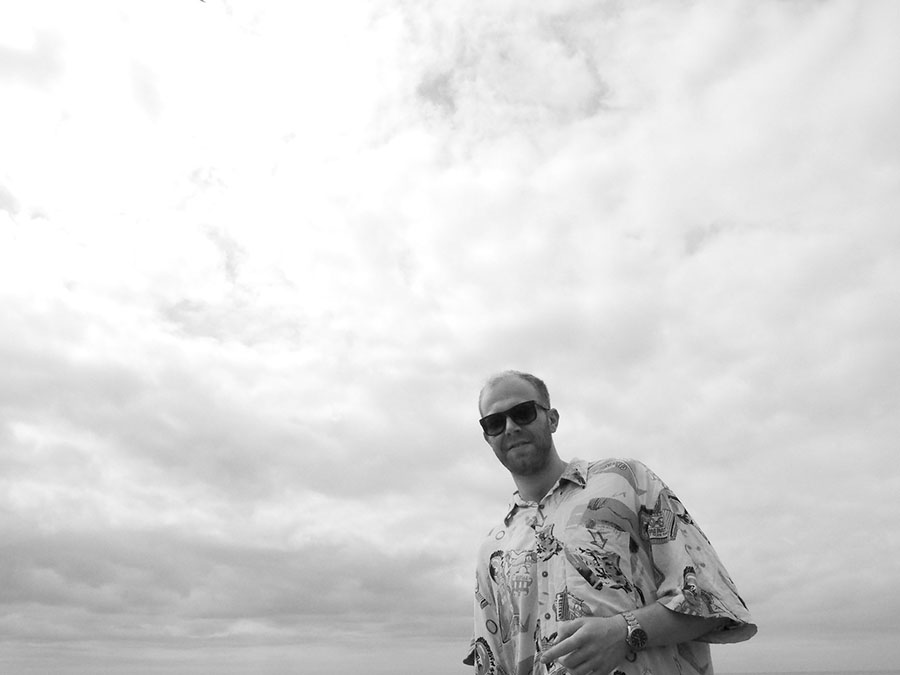 Bristol based Londoner Dan Hopkins aka Hannd has been surrounding himself in the world of music from a young age, always exploring with open ears to the varying genres that the art form has to offer. He's keeping himself busy with DJ'ing, producing, running the emerging Comma Traxx label and hosting his The Hannd Picked Selection on 1020 radio.
Hi there, how's things? Can you introduce yourself briefly to our listeners?
Hey, all good thanks! Hope you and the listeners are too… Hope the years treating you well so far. I'm Hannd, a 26 year old Bristol, UK based music producer, DJ and label founder of Comma Traxx. A
lso host of a monthly radio show on 1020 Radio called 'The Hannd Picked Selection Hour'.
What's been keeping you busy of late?
Yes so at the moment I'm putting together a few new releases for Comma Traxx, we're just in the process of developing a new digital VA series that's stepping away from the minimal and tech house style and exploring more experimental, trance and prog style music. Very exciting!
Which will be labelled as the 'ToneShift' series. I'm also working on a few of my own productions with a few EP's coming out, some older stuff of mine and some newer style, exploring faster and slower tempos than my more standard 120-130 house.
Separately working with some other Bristol DJ's to put together a new collective to be hosting events in the city, with more information on that coming soon.
Do you have any fond musical memories from your childhood?
Going on family holidays sitting in the back of the car with my sister, who would share her walkman portable cd player with me. I'd be fascinated by these various albums, and I'd spend hours happily going from Nirvana or Beatles, to Faithless or Prodigy.
What drove you to electronic music in the first place?
I always was fascinated by those bigger names whenever they'd be on TV as I was a kid, when you'd hear Faithless, Cascada, Prodigy, Fatboy Slim or The Chemical Brothers. I didn't really know what I was listening to but ticked that kind of 'feeling' that I enjoyed. Later discovering electronic music further with early dubstep; Skream, Benga, Coki, Burial and then downtempo bits like Four Tet or Bonobo I was really fascinated by it all and not really knowing anything about it but wanting to keep discovering more and more until getting older and finding record shops such as Banquet Records in Kingston, London.
I'd frequently go in and ask the shop for recommendations, anything from garage, dubstep, drum n bass and beyond, gradually collecting vinyls even if I wasn't mixing. This led to eventually me studying music production and DJ'ing from my later teenage years at college and it's been growings since then.
What about DJ'ing, and how did you get started?
DJ'ing actually came after learning to produce, I had friends around me that were doing it but I really had no idea where to start. One day at the college I was studying at, a tutor brought in a little DJ controller and we all took turns on it. The tutor would set it up in a studio and we could go in on our lunch breaks or after lessons to use it, I got pretty obsessed from there. Not really 'beatmatching' or understanding any sort of 'flow' of mixing, just having fun pressing play at the same time and hearing music blend for the first time.
Once I went to university at 19, meeting people using vinyl and CDJ's and getting opportunities to play to people for the first time I realised I had to up my game quickly. Grabbing CDJ's first and later vinyl decks, not looking back since.
Best bit of advice I got from just starting was getting two of the same vinyl and trying to match them up without headphones, then all the sense of flow and timing grew later.
Name a few records or songs that had a big impact on you in your early days and why?
Skream - Midnight Request Line
Probably the first underground dance music song I ever heard and liked, it's rawness and catchiness in its simple repetitiveness got me excited. Listening to it in classrooms with mates all trying to dance but we were young so really just looked like kids jumping on the spot haha. This track sparked the 'I need to find more like this' craze.
A track I could still hear out in a club randomly and lose my mind for, the Hessle Audio days of me exploring music was a fun one, all this really odd techno and dubstep fusion sparked the early urge to explore what techno is even if this track itself isn't that. I didn't know clap samples could be so dominantly used without getting boring.
Wow it's been a while since I've listened to this, but this was actually one of the first house tracks I heard that got me really into the house style. I heard this being played at somewhere called 'Vibes Bar' in Shoreditch which sadly is no more. But yeah blew me away and from there my drum n bass and dubstep days were over haha (not strictly). The catchy lyricless vocal that leads into that deep garage like bassline was on my mind for months and months and again sparked another wave of 'got to find more like this'.

Burnski - DNA LP
The first record I bought that showed me an amazing foundation for what would evolve my music tastes moving forward, bought back in 2016 whilst at uni, not really knowing any of the styles in it but I was really blown away by what Burnski had created. Favourite tracks being Green Room (first dub techno track I really fell in love with), and Another Source still stands strong today. At the time I didn't realise how important this record would be for me as it got me looking for music in a different way and led to the exploration of the next 3 tracks which really changed things.

Varhat - Unknown Cut A
Hunting around trying to find things more like Burnski and less like the angry industrial techno, floaty happy disco or overly emotive lo-fi I was listening to and playing at uni gigs. Varhat's ability to evolve a track so subtly without really adding to much, minimal as!

Janeret - Rear
This one by Janeret, a beautifully progressive and deep groover that I was also obsessed with. Which led to me exploring more dub house / techno styled stuff and early 90s tech house too. A lot of the more progressive house and trance styles I listen to today evolved from me getting into Janeret years ago and wanting the evolving pad sounds with deep and groovy basslines (eventually getting bored of the 120-130bpm and whacking it up a bit nowadays).

iO (Mulen) - Airflow
And finally this one from master iO (Mulen), that ridiculous beat inspired me for so many of my own productions. Still today I may put this in a bag, such a tune. And a lot of my productions still carry influence from Mulen's early stuff.

Do you have any memorable experiences to share from your early days as a DJ?
There's one hilarious one, when I was part of a disco and house collective throwing tropical themed parties (all quite silly) at university in Bath called Havana Breakfast Club. We had a residency at a venue called The Nest (which is no more).
One party we sprayed a whole load of fruit gold and laid it around the venue. I remember playing and getting a tap on my shoulder from one of my mates pointing to a guy in the crowd dancing whilst eating one of the golden pineapples without taking the skin off, laughing so much I nearly forgot to play the next track haha.
You are an avid vinyl fan and record collector. Tell us a little about your collection and how you go about finding records to buy?
My collection is a varied one, I try to have each style or similar styles into their own sections in the studio. I have most of my records in cubby holes (thank you lords of Ikea) and I tend not to clear too many away. Each record or bundle has served a purpose at a specific time, like I have my 90's / naughties section which really varies from downtempo to progressive house, tech house and trance. I guess it's almost era based in my studio haha.
My minimal all squeezes into one section then this newer wave of acid and tech house sits together, etc. etc. It's semi organised, if I'm having fun and mixing I know where certain styles are.
As for record buying, I tend to go to Collectors Cave in Bristol, they sell a lot of older 90s and naughties bits as well as some newer local labels releases too. Otherwise Discogs, Bandcamp and occasionally online stores like Juno, Deejay.de and Decks.de.
Right now I'm all about Bandcamp though, just being able to support independent artists or smaller labels really feels worth investing in. Discogs is great because if you find a record you like, that seller tends to have more goodens too, just be careful because sometimes you can spend £60 on a 4 track EP that gets repressed for £10er the next week haha.
When you select records for your sets, what's your approach like?
Depends on the set but I tend to have an idea of how I'd like it to go and develop it from there, if it's for radio I tend to pick a style or mood. Podcasts I think about if I want it to be a journey from dark and atmospheric to energetic or just develop that darker side to faster styles.
If it's for playing live and a peak time set then I'll just get all my favourite high energy tracks and roll with that, with the odd melodic or atmospheric tracks to break the pace up a bit. Recently my mixes are going from a slower tempo ending pretty fast, that way I get to play a lot of styles across the mix.
Name three to five secret weapons that you almost every time carry in your bag?
At the moment, there's a forthcoming track from Scaefa for a new Comma Traxx release which I'll keep hush for now. Weapon!
'Thought Process' by Jamie Leather (ridiculous tune).

'Breathe (Nalin & Kane Remix)' - Kylie Minogue (hard to clock it's Kylie haha!)

'The Twister' - Viper (when I wanna get the set into a real trance)
What have been your most memorable record finds? Any good stories?
Probably that iO (Mulen) release mentioned before, when coming across it thinking ' this is really special' then going and playing it at one of my residencies without much of that style to support it, it really took the dancefloor off guard and people where like 'what is this' and I didnt really know at the time. That memory sparked the fire for finding a lot of the music I do today.
Do you have a comfort record, one you can put on that makes you feel good no matter what?
You know through all the dance music I constantly chore through the go to record for making me feel good is actually Paul Desmond - Glad To Be Unhappy. It was during the lockdowns with no dancing I started listening to Jazz quite a bit and this album really kept me sane.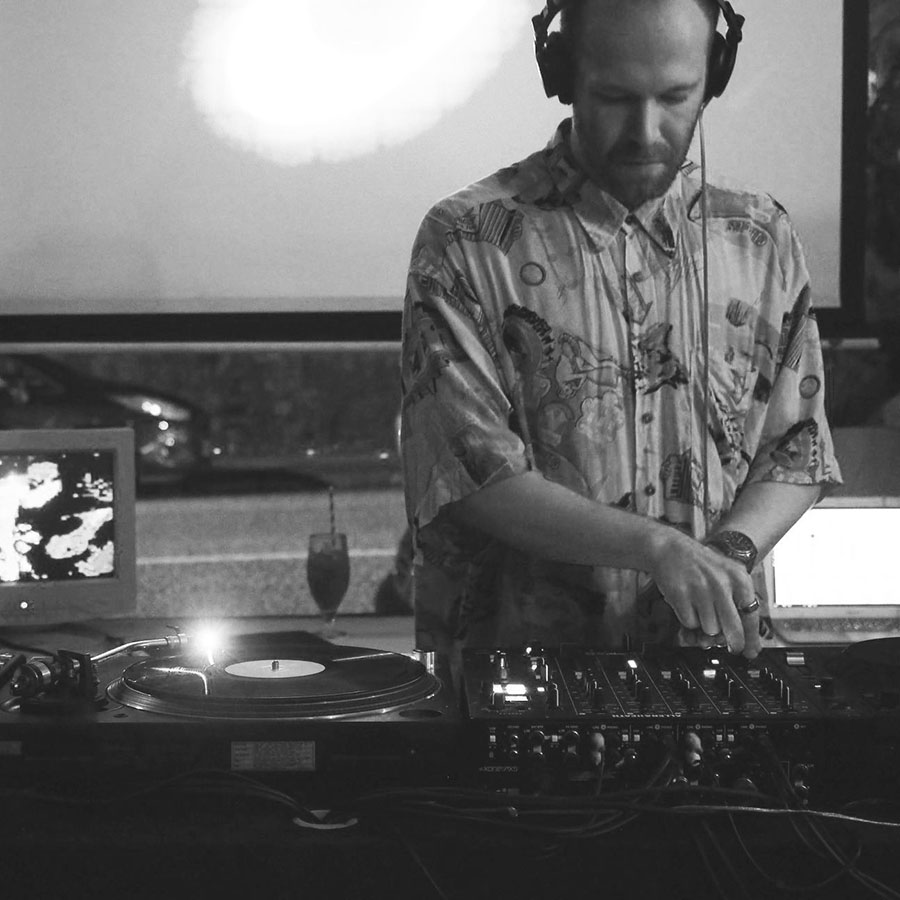 Who are the artists and DJ's you think deserve more attention than they get currently?
I think I'm just going to shout out my mates here…

Boulderhead
Remotif
Bex
Tom Haus
Ollie Kirk
Quelaan
Tell us about your show on 1020 Radio, The Hannd Picked Selection hour ?
So I've been hosting this solo run hour long monthly spot on 1020 Radio for a little while now, it's usually following a different theme each show, less so nowadays but I used to have one particular style for each show like a dub techno or a minimal, electro, etc. to explore my collection as I wasn't getting much of a chance to play a lot of those records. Nowadays I tend to just wing it and play new and old stuff across different styles.
What has been the most rewarding part of running the shows?
Getting a chance to play records I might not usually play out live
Did DJing eventually turn your attention into making music or was it always there right from the beginning?
Actually started the other way around, started learning to produce first then the DJ'ing came afterwards, about a year later I think, didn't think I would end up DJ'ing to be honest.
How have you evolved as a producer?
Yes definitely, although some of my older productions I still think 'how did I come up with that', some of the more experimental bits. Nowadays though I'm definitely making tracks I'd more than happily play out live where as before I wouldn't. G
etting releases with labels I like too which feels great and DJ's supporting my tracks, all feels a bit surreal sometimes and I still have a few releases yet to come out whilst writing this so it's going to be an interesting year ahead I think.
Are there any new tools or musicians or artists who have recently inspired you?
Artists inspiring me a lot at the moment would probably be the likes of Adam Pits, Reflex Blue, Guy Contact.
I was messing around in the studio with Boulderhead and Remotif recently, it was the first time sitting down as a group to work on something and I learnt a hell of a lot from them in a short period of time which has kept me inspired ever since.
Out of your own releases, which do you have the strongest bond with and why is that?
Probably my 'Decision EP' that came out on Pleasure In Mind Records. I had been pretty much out of the music game for over a year with some mental health issues and didn't think I would really return much to music. Started playing around with ideas again and developing a new sound which I've kinda evolved ever since getting this EP picked up, very proud of this release as even if the mixdown could be better or structure could be refined a bit, it's the confidence it gave me to get back out there again.
What does the coming 12 months hold for you in regards of releases, collaborations etc.?
Blimey! Well I have some outstanding releases coming out with the more minimal style I was making, and then I've got the newer influences and styles coming through.
Not sure what I can share information wise with labels but yeah I've started making more prog and trance inspired bits, got some collaborations with Cooke and also Ed Hodge in the works.
I'll be launching a new digital VA with Comma Traxx which features a track from myself and Ed Hodge and I also plan at some point to work on a Comma Traxx release too, I hope to also work more with Remotif and Boulderhead.
Comma Traxx is your label - tell us about your vision for the label and what's in the pipeline?
We've got an outstanding vinyl release coming with Matt Wills and Ed Hodge which I can't wait to share with everyone. It's been in the pipelines for a while but running a label is bloody expensive. We also have this new digital project titled ToneShift Series or ToneShift. Which plans to explore the more psychedelic, odd proggy styles.
Got some great names involved on the first one. The overall vision for the label, honestly, I just want to release music from artists I think are exciting, the underground electronic world has so much talent and I'm fortunate enough to get to work with some of them. If I can do this for a while then great, if people support the label and it keeps growing that's great too.
Pick one release out of the catalogue and tell us a story behind it, please?
Comma Traxx - Vol. 1 EP (CT001), the first release we did, what an exciting time! It wasn't really my plan to start a label, as a producer that wasn't really getting anywhere and wasn't gigging, basically a nobody haha, to start messaging artists I admired to see if they wanted to work on a new label they had never heard of from a random Londoner they didn't know.
It ended up becoming a bit of a hit. Reaching number 1's on record store's genre sites and all of a sudden having a decent following just from the one release. Big shouts to Mehlor, Jake Flory, S.ONN and Matt Wills for getting involved.
Where do you find the music and the artists for the label?
Same way I find tracks, just dig around and if I like someone I drop them a message and see if they're particularly chatty or know who the label is and go from there.
What has been the most rewarding part of running the label?
Chatting to music nerds like me and hearing new music that I get to share with the world on a growing platform.
What's your take on the current state of electronic music?
It's such a weird time with the pandemic going on, it feels like we're in a weird state of recovery with parties coming back but uncertainty for how long. I like to believe that we are in it for a while now but no one really knows. As for the releases that are coming out well, it's just amazing.
I think we're in a great era of electronic music with some really exciting releases coming out across so many different styles too. Even the more commercial end of dance music can be quite good too where for a while I felt like everything's been a bit dry. A lot of producers are crossing over genres more and yeah it just feels like a much more open community.
Let's talk about Bristol. Can you talk about your beginnings?
I discovered Bristol around the time I was applying for uni, I studied in Bath, the neighbouring city to Bristol and I knew it was quite a party city with a great music scene obviously. I knew at some point I wanted to move there after even year one of uni. It was only until I moved here in 2019 that I really discovered what it's all about.
It does have a great music scene yes, but it's the community here I love, it's big enough to feel like there's a lot to explore on the outskirts and in, but yeah it's really great in terms of the vibe and people. People want to support each other and it's easy to get to know who's doing what around. I moved here already knowing a few people which was good and since then I've met a lot of great people along the way, music or otherwise. Come visit!
Let's talk Bristol's night life. You have been involved in various aspects of the local music scene. Can you talk about your beginnings?
I used to play here a little bit when at university at venues like The Crofters Rights or Thekla but it wasn't until I moved here properly in 2019 I began trying to know the scene more. When I moved here I got involved with my friends collective Do-IY which was a mixed arts team putting together events or exhibitions and festival stages, been really fun and got me learning about the city more and the types of creatives that are here.
Throwing my first Comma party with Rowlanz and S.ONN not long into moving to Bristol too, which went down well, but it's really The Love Inn that grew things for the Comma parties.They really support promoters allowing me to book some of my favourite DJ's to come and play, it's always packed out and a great time. I've had the pleasure of meeting a lot of great Bristol based artists, promoters, creatives and it's only just beginning for me 3 years in. The city has so much to offer.
What's the scene like today?
Oh my, it's about to get very good, it's been on the rise for a while, with a few nervous bits here and there with a lot of favourite venues being taken away. However that's changing again with new venues such as Lost Horizon, Loco Klub and some more secret ones too. Plus better parties are coming about now too, exciting headliners with some of the most exciting DJ's out there coming to play here, it's gonna be a great year.
Often I'm hunting around for music and find something great online to discover it's a Bristol label, so yeah there's going to be some very cool developments.
Can you name a few local acts, events or locations that should be on people's radar?
All the DJ's I linked before haha!

Also these two labels / parties: Space Lab & Common Ancestors.
So the mix, can you tell us a little something about that?
Yes, so I wanted to make something that really evolved bit by bit showcasing almost my favourite electronic genres in one journey, from deep emotive ambient music, to groovy rolling minimal into proggy house and working it's way faster and faster. I wanted to really take my time making sure this felt like a good journey and exploration of my dance music love.
Many thanks, anything else?
Thank you for inviting me to be on Deep Rhythms and hope you enjoy the mix.
playlist
01 - Air Liquide - Things Happen
02 - Soos - ?
03 - Sunju Hargun - Rigel
04 - Thotful Spot, Nuw Idol - Restore
05 - Ed Hodge - Zest
06 - Human Factor - Phantom Power
07 - Valen - Divinian
08 - Vitess - Tunnel Phase (Janeret Remix)
09 - Suki & Sniper1 - Elezon
10 - Jamie Leather - The Cause
11 - ItaloJohnson - 14A1
12 - Gruidae Gang - Work Yo Self
13 - Boulderhead - Golden Light
14 - Pillow Queen - Tunnel Vision
15 - -----------
16 - Tingz - A Rave Ting
17 - Soos - 10so
18 - Oprofessionell - Pull Up (bound 2 meet the taxman remix)
19 - Manmade - Serendipity

DJ profile
Hannd
Location: Bristol, UK
Comma Traxx | Soundcloud
Bristol based Londoner Hannd has been surrounding himself in the world of music from a young age, always exploring with open ears to the varying genres that the art form has to offer. Making music since the age of 16, experimenting with varying styles before landing more dominantly in the world of house and techno music. This escalated more seriously after his debut 'Hannd' release on Raw Paper Records in 2017. From here the producer and DJ knew that he'd found a sound that was only going to evolve further. To date Hannd has had a handful of releases on varying labels and been developing his own label 'Comma Traxx' which aims to release artists that want to explore their own productions a bit more openly than what they may be used to.