In his own words: "Clarence Wu is a DJ, producer, party starter and flow builder. He has participated in different scenes from East Asia, Helsinki to Berlin. On his own label, HUA3000 he has put out two multifaceted records so far. Besides his musical engagements he also co-founded the Berlin party series Friends&Family which had its first instalment earlier this month."
That sums it up nicely. I met Lukas in Helsinki when he was working on his first release a little less than two years ago, so it was a about time to catch up and chat about what he's been up to.
Hi there Lukas, how's things? Can you introduce yourself briefly to our listeners?
Hey there, I am Lukas. I am producing and DJing under the name Clarence Wu, which I gained when I lived in Shanghai. I run the label HUA3000 花三千 and also recently co-founded the party collective Friends&Family.
In general life is pretty busy these days. Working full time at day and spending all evenings and weekends to push my music forward. But I also have to say that I am quite happy with this setup.
Do you have any fond musical memories from your childhood?
My parents' record collection wasn't huge and my mom mainly listened to Joan Beaz, Bob Dylan and the Rolling Stones. I can't recall my father ever actively listening to music, he is more of a book guy. I remember this song in particular. I liked the vibes of this song but of course I didn't get the meaning at all. It's a bit funny that my mom listened to this because I am 100% sure that she never smoked weed.
Probably the most (subconsciously) influential song of my childhood was:
I never owned this on CD but they played it a lot on the radio these days so I really enjoyed building my Legos to this.
What drove you to electronic music in the first place?
This happened some years later. In my early teens I listened to the music of my older brother which was punk rock by the one and hip hop from the other.
I think there was kind of a lucky accident. I had a crush that was into Dirty South (the rap genre). I searched for it online and came across the Australian producer. This was around 2007 so it took a deep dive into slightly minimalistic tech and electro house and also the whole french scene around Ed Banger. In those days music blogs were a big thing and very influential to me. On many of them you could download the tracks (mostly in 192 kbit) which I rocked on my Mp3 Player.
What about DJ'ing, and how did you get started?
This was some years down the line shortly before my highschool graduation. My best friend bought a pair of CDJs 350 that he could afford due to some student jobs. We messed around on those a lot and it probably sounded pretty bad. By that time we played a mixture of tech house and proto EDM which we called progressive house (little did I know about those sweet 90s tunes).
Eventually we played a few parties around our graduation. After that he moved to Berlin and I started studying in the Netherlands. Without the hardware this hobby came to a pause. Nevertheless, I was always digging for new music.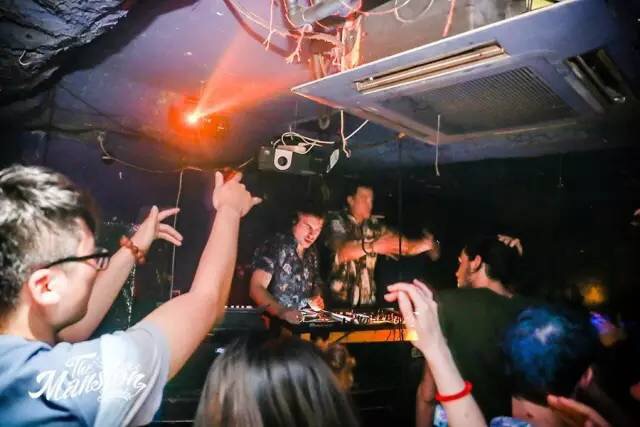 I picked the whole thing up again when I went to Shanghai for an internship. Through a lucky combination of circumstances I ended up living in The Mansion. It was kind of a hostel/comune where you could stay for free. In exchange you would work on the bar of the club in the basement which the main purpose of this place was.
It was such a mental venue, the taxi drivers dropped you off on a dark street next to an elevated highway and you had to go through a approximately 1,20m high door in a wall to enter. You passed by a pool and entered the back of the house. On the first floor was a kind of bar and chillout area and when you went downstairs to the basement you were blown away by some really nice techno. Anyways I ended up living at this place and djing there as well.
I eventually ended up living in China for 2 years. After some time I moved to a small apartment which I shared with 6 Spaniards because The Mansion was too crazy for living long term. I also kept playing many gigs around the city. The electronic music scene in China is pretty small in comparison to the size of the country but at the same time it was really well connected which gave me the chance to play in amazing clubs all around the country and a small festival on the Great Wall.
Name a few records or songs that had a big impact on you in your early days and why?
This track was released exactly 10 years ago. I was 20 and life was easy.
Fast forward to 2015. I was in Berlin on the main floor of Sisyphos and something kicked in. I still get the chills when I think back to this moment and how these vocals were diving into my brain.
So as I mentioned I studied in the Netherlands. Everybody always talks about the weed but there are way better things legal over there:
I came across this track in Golzheim, the only proper Club in my hometown Düsseldorf. Later on I played it in almost every set in China. I always loved to mix it in a techno set and it created some real magic time.
When I moved back to Europe I wanted nothing more but to keep on playing in clubs. But unfortunately the gatekeeping was on a different level (still is). To me it seemed a bit that I had to play vinyl in order to be accepted in the scene.
On the other hand I was drawn into it by the vast amounts of non digitised tunes and the haptic cue which also made it worth staying with this medium. From there onwards the 90s were my go to decade and Discogs became my best friend.
How has your collection expanded over the years - is your approach systematic or organic and what exactly are you looking out for?
In the beginning I bought quite systematically but then ended up just getting everything that resonated with me. Eventually sets came together. Nowadays there are different themes I am searching for. One main thing I am looking out for are groovy basslines for the low end and some light airy notes on top of the track - some spacy vibes for your head but your feet are moving on the floor. Another theme might be tracks that really tie a close bond to the here and now and that spark some reactions in the crowd.
Name three to five secret weapons that you almost every time carry in your bag?
You can grab this one actually also as digi but I played my 10inch to death.
Best. Artwork. Ever.
Also that lovely nostalgia is killing it every time. 8 Copies left for less than 10€. Go!
The real fun begins half way through:
I just need to ask, how's your vinyl record collection organised?
Partly according to genre or speed. Partly according to vibe (space out, peak etc.) and then there always is a wild mix of records that I currently play together or that just came in and I didn't make up my mind where to put them yet.
Name five tracks or releases that are currently on heavy rotation?
Once you have a working kick and bassline you got a track
Bouncy business
Sometimes the simple bass lines are the best
That golden sample
A bit of a guilty pleasure but I am a sucker for balearic trance. Play it from minute 3 to understand what I mean
Did DJing eventually turn your attention into making music or was it always there right from the beginning?
So it was less the Djing than the actual music consumption that eventually got me into it. At some point my curiosity, what I could do with this was bigger than my fear of failing so I just started. I pretty quickly enjoyed the process and was amazed by the output but it took a while until other people enjoyed it too. You just gotta keep doing it.
How have you evolved as a producer?
These days I am putting a bigger focus on producing tracks that match with my record collection in a way. But it would be boring to me to simply copy styles so I always try to put some twists in there.
Let's talk about the HUA3000. Why did you start the label and what's the meaning of the name?
It was a bit tricky to find a label that would match my sound. So I just did it myself.
Right from the beginning I knew that the covers have to be flowers - I simply love flowers, they are like fireworks of nature. Also they perfectly fit on a record cover and get this nice look once they start turning. In Germany we have a flower shop chain called Blume2000 (Flower2000). 花 Huā is mandarin for flower or blossom. So the label is kind of a next level flower shop - hence the 3000.
Please walk us through the releases.
I produced the track on FLOWER1 in my shared apartment in Berlin Kreuzberg. Totally overworked by my dayjob and hungry for some relief. I love those 90s records where you can find multiple genres on a record. For various kinds of situations.
I still love the record but it's nothing that I would play in a "normal" club setting.
Moving on to FLOWER2. During that production process I lived in Helsinki and I missed a proper club experience. Luckily Covid numbers were very low in Finland and there were some open clubs during summer but it still felt quite weird. Anyways with this record I moved things over to a bit more dancefloor functionality
Anything new in the pipeline?
I am in the process of getting FLOWER3 +4 on the way but pressing plants are awfully slow so this still might take a while (sorry!).
What's your take on the current state of electronic music?
Music wise there are a lot of exciting things happening right now, I basically buy more new music than ever before. It's nice that there are so many subgenres that have their own following. There is enough space for everybody after all.
Unfortunately, gatekeeping is a thing in our scene. You either need a lot of instagram followers or you need to be a good friend of the booker in order to play at a party.
As I don't really want to play the influencer game all the way through I decided with some friends that we start our own event series: Friends&Family.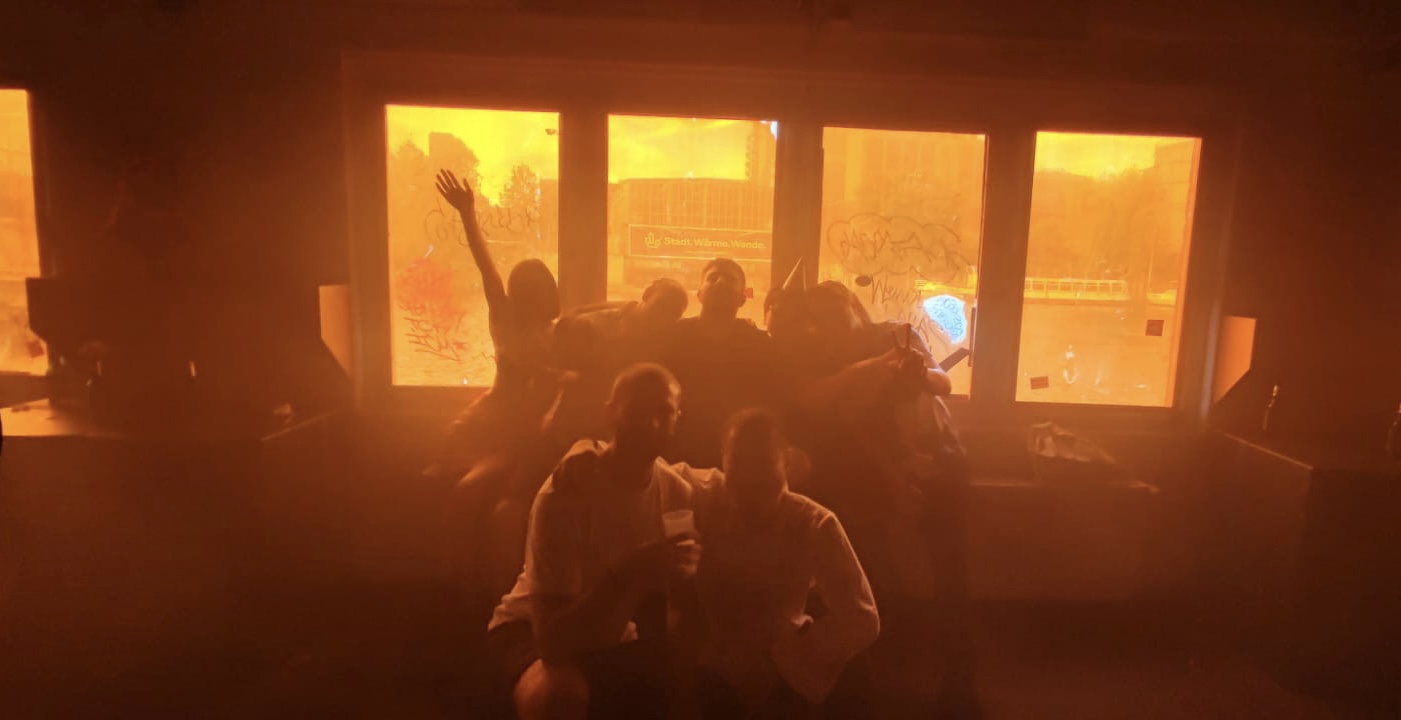 Could you tell us more about that?
Our aim is to create an inclusive event and move things away from the dark techno image of Berlin to a joyous 90s leaning event where you feel like everybody is your friend, looks after each other and don't have to be afraid that the guy next to you will spike your drink.
Also we will donate the profit generated with the ticket sales to the Berliner Obdachlosenhilfe e.V. (Berlin Homeless Help Foundation). We all have day jobs and don't need the money - we are in this for the fun. At the same time the homelessness situation really got worse in the pandemic so we want to give something back.
The first event just took place on the 5th of August in Berlin's finest: Fitzroy. There will be more to come for sure!
So the mix, can you tell us a little something about that?
As with all my music it's a blend of some new releases and some 90s burners. Genre wise it's somewhat house with little nods towards progessive house and trance. It's the first mix I recorded in my new apartment and I just noticed by relistening to it that my dancing made the needle hop a tiny tiny tiny bit once or twice (take that, audio elitists).
playlist
Paolo Mosca - Orion Trance - Club Vision
Nicolas Duque - 30K Diamond - Magic Carpet
Bassam & Mehdi M - A Bosh's Raveolution - Opia
MGB - Trance Wave One (Oriental Psyco Estmix) - MGB International Records
IO Mullen - Looking For Million
Robin Ordell - Thinkbelt - No Time Country
Conga - No Puede Parar (Giannino BBC Mix) - Orbit Records
Steve Banzara - Birimabau (Tranception) - Cameleon Records
Fio Fa - Prospects - Future Funktion
Dharma Bums - Dharma Means Dub - Zoom Records
Route 8 - Narrow Vision - Gestalt Records
Critical Rhythm - Fall Into A Trance ( Brooklyn Funk Essential Mix) - Network

DJ profile
Clarence Wu
Location: Berlin, Germany
Insta | Soundcloud
Clarence Wu is a DJ, producer, party starter and flow builder. He has participated in different scenes from East Asia, Helsinki to Berlin. On his own label, HUA3000 he has put out two multifaceted records so far. Besides his musical engagements he also co-founded the Berlin party series Friends&Family which had its first instalment earlier this month.