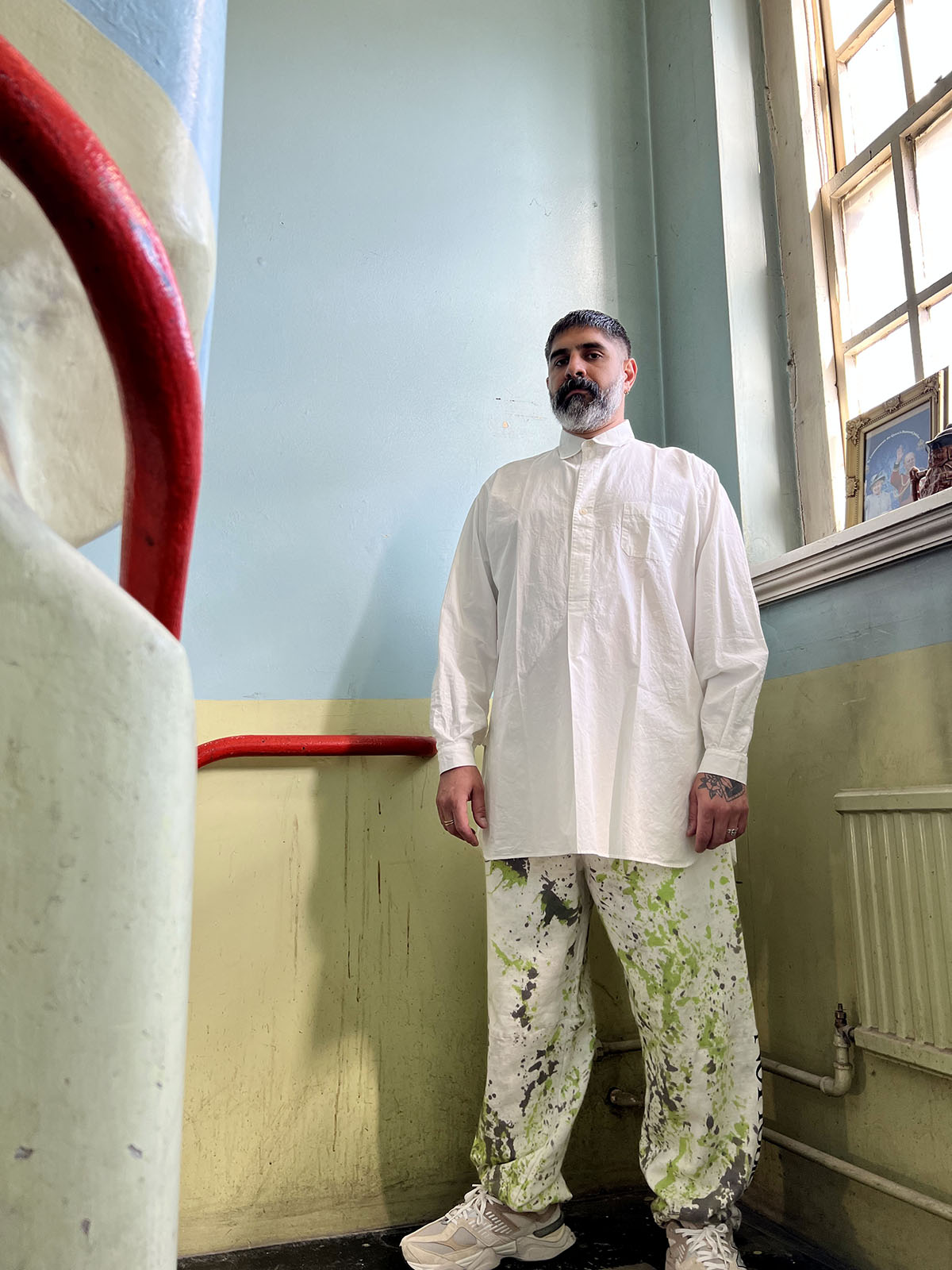 The sound of DJ TEETH - Buenos Aires-born, Berlin & London-based DJ, record collector, co-founder of the Hypersoft queer collective - has been described as a blend of 90's progressive and trance, mad Acid House, analog synthesizer & Belgian new beat twists with a dash of psychedelic space techno. If that doesn't pique your interest then I don't know what will!

And that's exactly what his superb set has to offer as it transitions between different moods with ease, offering a blissfull immersion into sound. If you'd like get to know Santi a little better, follow me.
Hi Santi, how are you doing? Can you introduce yourself briefly to our listeners?
I'm Santi, aka DJ TEETH, originally from Buenos Aires, now dividing my time between Berlin and London
What's been keeping you busy of late - you're a DJ, a radio host and cofounder of the Hypersoft collective?
I'm looking for new artists to involve in Hypersoft, constantly listening to new music, taking care of the bookings and the line up of the party.
Do you have any fond musical memories from your childhood - I've heard your mother was a big influence when you were growing up?
I vividly remember my first experience of being in a club, 9th july 1994. There were two clubs for kids my age in the area I lived in in Buenos Aires. I opted for the electronic dance one over the traditional latin music one, and that was it - i never looked back.
The DJ would warm up the dancefloor with some ambient/break beats sounds and once the club was full the loud sound of a siren would mark the start of the party. In a way, being a DJ for me has always been about recreating that moment.
What drove you to (electronic) music in the first place - any good stories from the early days? What about DJ'ing, and how did you get started?
It wasn't until I met my ex-partner ( with whom I spent 9 years) that I seriously considered becoming a DJ. He's an italian/British DJ who I met at one of his gigs in B.A. I moved to London with him for some time and then convinced him to move back to B.A with me.
I secretly taught myself to mix his records while he was on tour. I would connect the turntables, and remember exactly how his records wher stored, so he would not notice I was playing with them on his return, and eventually I started developing my own taste and collecting my own vinyls.
Name a few records or songs that had a big impact on you in your formative years and why?
Corporation of One - The Real Life ( oppy Mix)
Gino Soccio - Remember
Cerrone - Supernature
Lectri Funk - Shangaied
Charlie - Spacer Woman
Kraftwerk - The Robots
They were my introduction to an immersive feeling of tripping. I also got totally fascinated by sleeve designs.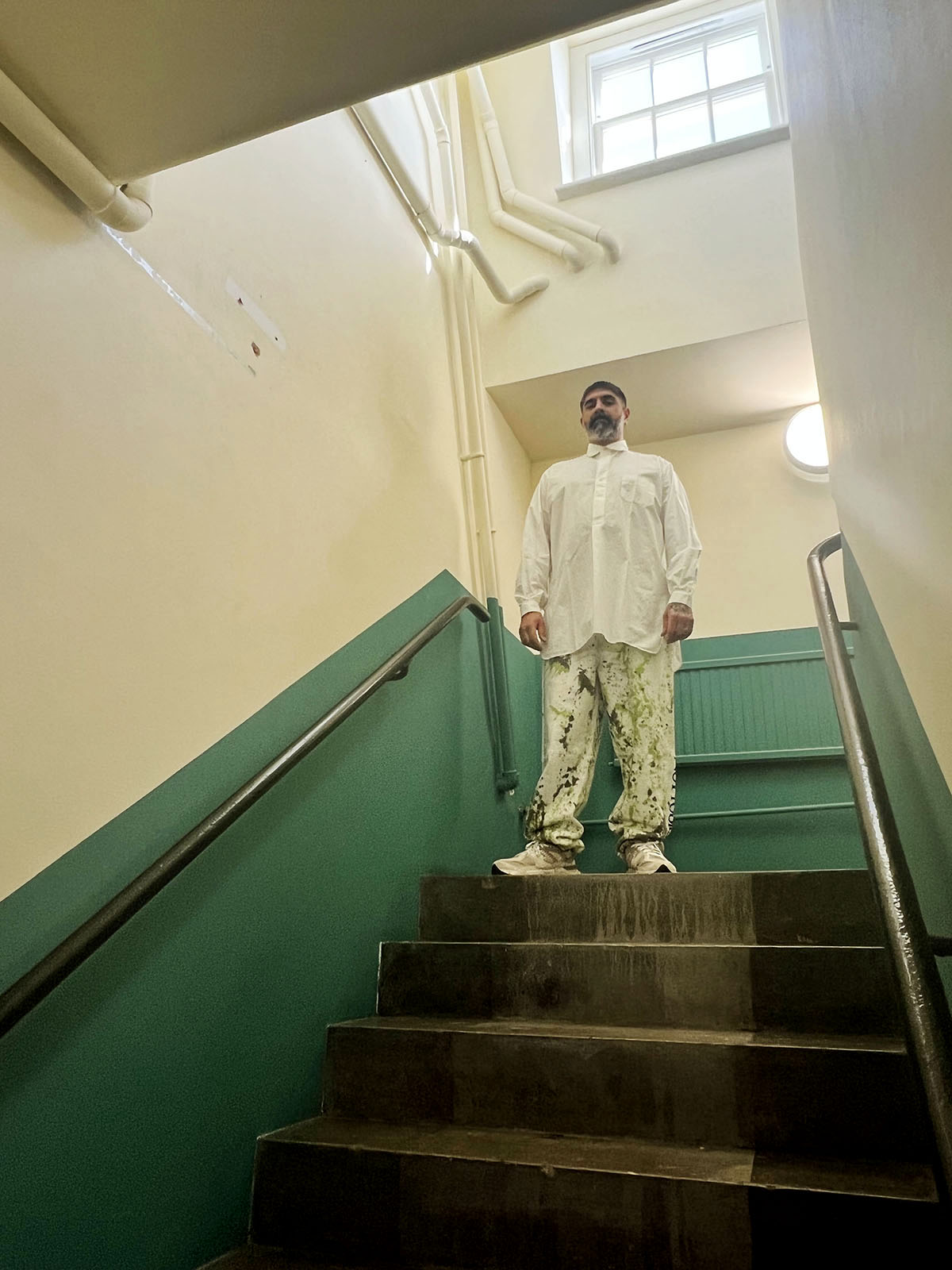 From what I gather, you are an avid vinyl fan and record collector. Tell us a little about your collection and how you go about finding records to buy?
My music taste ranges from melodic to pop, opera to ambient, Disco to House, progressive to techno and anything in between. I was never a big fan of the record shop, an environment I find unrelaxing and pressure-inducing. Online shopping allows me to organise potential purchases and listen in the comfort of my studio.
As a DJ, you're known for your extensive knowledge of music - ranging from new beat to EBM to trance and everything in between. How has your collection expanded over the years - is your approach systematic or organic?
Organic
When you select records for your sets, what's your approach like?
Few days before the party I listen to music and start prioritising the tracks that I would love to share with others. I organise them by categories, but beyond that I let the magic happen in the club.
What does the end of the yar have in store for you in regards to gigs & events - which ones are you really looking forward to?
I've just played Cocktail D'amore which is my favourite party of them all, plus some outdoors Hypersoft editions and some others from my bucket list which I cannot really share as yet.
Name three to five secret weapons that you almost every time carry in your bag?
What have been your most memorable record finds?
Freddy Jay & Franky Granfo pres United Progressive Labels - Aftermind
Louisa Miller -Share the Love Around
Do you have a comfort record, one you can put on that makes you feel good no matter what?
Paul Rutherford - Get Real
Everyone seems to have a different approach, so please tell us how your vinyl record collection is organised?
I categorise music according to my own personal, idiosyncratic criteria. Sometimes records are grouped by associations they evoke: it could be words, feelings/emotions, producers, Djs or labels.
And thank God for sticky color coding labels!
Who are the artists and DJ's you think will shape the next years of the electronic music scene?
Samuel Gieben (off course)
Remove-me
Richard Gregory
Bliss Inc
Angel D'Lite
S.O.N.S.
Carl H
Maara
Tell us about the recently founded Hypersoft collective? How did you get started and what things are you running at the moment?
Hypersoft is a queer collective which I founded with my old friend and Dj partner Samuel Gieben. It started with the idea of helping LGBTQ+ organisations by donating part of the intake to them.
We found a home for Hypersoft in the form of a worldwide radio with a shared sensibility and vision. We get to informally interview the artists we book for the party, which takes place at Renate in Berlin every 2 months.
What has been the most rewarding part of Hypersoft?
TO be able to book legends like Jane Fitz and Miki, people i've always looked up to, and to give up-and-coming artists I love the opportunity to share their vision.
Any plans for the coming months?
Keep bringing innovative sounds to Berlin and beyond.
What's your take on the current state of electronic music - the pros and the cons?
Pros: Hypersoft and Vinyl Records sales growing exponentially
Cons: Social Media.
What do you enjoy the most about Berlin?
Clubs long opening hours, that allow long DJ sets, where the artist can express themselves
So the mix, can you tell us a little something about that?
Vinyl only, and a lot of love and corazon
Thank you DR for the interview!
playlist
01 - Prism - Refraction
02 - Invisible Menders - Daruka ( SYO remix)
03 - Tadan- Pineal Activation
04 - Pyramid Of Knowledge - Three
05 - Tadan - Bes Charm
06 - Rambal Cochet - Pharmacom
07 - Sunju Hargun - Chale ( Initials B.B. Remix)
08 - Project: Freedom - Direction
09 - Yum Yum - The Mind Gap
10 - Technova - Tantra ( Innersphere Mix)
11 - United States of Sound - Kiss The Baby
12 - Voyager - The Beat

DJ profile
DJ TEETH
Location: Berlin and London
Instagram | Soundcloud
I was born in Buenos Aires and have spent the last decade in Berlin, the place where I cultivated and refined my aural craftsmanship. Amongst my earliest sonic influences I can definitely place my mother and grandmother's invasive fanaticism for 80s dance music: every Saturday they would wake me up to do house chores to the rhythm of Donna Summer, Giorgio Moroder and Cerrone tunes. This led me to develop a passion for all things vinyl which has followed me loyally everywhere as my most valuable possession.