Bolam, an alias of Jack Hardie, has been on people's radar for the past few years. He's gained quite a reputation in a relatively short time with his bass heavy infectious productions on Space Dust and Breaks 'N' Pieces and there's no holding him back now. 2023 looks very bright for Bolam indeed!
He's also a bloody brilliant DJ with a keen ear for the old and the new. Let's dive in and try to get to know Jack a little better.
Hi there, how's things? Can you introduce yourself briefly to our listeners?
My name is Jack, otherwise known as Bolam and I'm a DJ and Producer from the Shetland Islands in Scotland, currently based in Malmo, Sweden. Just across the bridge from Copenhagen.
What's been keeping you busy of late - you're a DJ, producer and you have your own radio show and mix series?
Indeed! I've been busy finishing up new material as well as working on a collab and a remix. Been recording a lot of DJ mixes as well as doing my monthly show on Aaja radio and uploading the Earworm mixes twice a month. Now that the new year has arrived a lot of stuff has been finalised and I'm moving onto new exciting projects.
What drove you to electronic music in the first place?
I've always had an interest in electronic music ever since I was a kid. I've been very lucky to have parents with really good music tastes. They fed me stuff like Underworld, Nightmares On Wax, Orbital, The Chemical Brothers and Prodigy when I was young which helped build the obsession I have today. I actually did a mix on my earworm mix series that showcases some of the stuff I used to listen to when I was younger.
Are there any particular records that shaped your musical taste from a young age?
I was a big playstation-head when I was young so I owe a lot to video game OST's for what my taste is nowadays. The Wipeout games on PS1 and PS2 had seriously good soundtracks, I still listen to them and play some of the tracks in my sets. Also Tekken, Spyro The Dragon, Final Fantasy, Ratchet & Clank to name a few all had really well put together music in the games.
What about DJ'ing, and how did you get started?
It was around the time I moved from making loops on my Electribe EMX to putting full tracks together on Ableton when I was like.. 19? I used to rip songs from youtube and put them on my iPod to play them at parties which eventually ended up in me buying a shitty controller to DJ with instead.
After some time this led to me and some other DJ friends (who were much more experienced than me) deciding to start a club night in Shetland called Electric Soup, which we still run to this day whenever I visit home!
Do you have any memorable experiences to share from your early days as a DJ?
The earlier Electric Soup nights we used to run in Shetland were absolutely 10 out of 10. Every time we did a party it raised the bar from the last one. We have definitely earned a following up there and the nights are always such a great time.
How has your DJ ability evolved since you started? Has your track selection also evolved?
Well as I mentioned before, when I started out I had a budget second hand Pioneer DDJ-SB controller playing a lot of *I would say* cheesy and kinda naff house and techno all whilst staring at the Serato UI to make sure the waveforms matched up. Now I have a set of turntables and can mix records pretty well. So yeah, my DJ ability has gotten better for sure!
My track selection has gotten more curated over the years which is just a result of me listening to lots and lots of music over a long period of time and deciding what I vibe with and what I don't. But it's a weird thing because music tastes can be very fluid. I go through different phases of liking different things. I think I've just learned a sense of confidence about my taste and what I'm into, which is something really refreshing to feel.
What's your approach to finding music? Be it online or in a record store?
Discogs is my go-to. Filter stuff by genre(s), style(s), country, decade, whatever, and go from there. It's an endless stream of good shit. Bandcamp and soundcloud I use a lot too which is usually a pretty organic process of stumbling across things or through following labels and artists I like. Instagram (as toxic and soul destroying as it is) is a good place to find music as well if you follow labels, DJs and music promo accounts. As long as you can maintain a healthy relationship with the doom-scrolling and try to approach it with a digging perspective.
In a record store I normally just go by intuition if I don't recognise the artist or label. Can't really explain it, if I get a good feeling about a record I'll put it in my pile. That's the excitement about record shopping!
Can you summarise your "sound" as a DJ in a few words?
Groovy, bouncy, deep, trippy, techy, cheeky, euphoric and fun.
Can you name five secret weapons that you almost every time carry in your bag?
Cari Lekebusch - Psyphonic
This one always goes off and stands on its own but is also a really good tool to bridge two different moods. Has such a great rhythm and bounce.
D.A.V.E. The Drummer - The Night
Such a tough track and carries its energy so well. The arpeggiating bassline gives it a kind of evil clowny vibe.
Fluke - V Six
This is from the Wipeout 2097 Soundtrack on PS1. Fluke at their best. Trippy, driving and really puts people in a trance.
Mark Ambrose - I Wonna Go Bang
Never fails. This one speaks for itself. (Thank you Dad for showing me this one all those years ago, still rinsing it)
Tata Box Inhibitors - Freet
Really ecstatic track, the arpeggiator is in a straight rhythm and the other elements are swung, which I didn't like at first and I'm not sure if it's intentional or not, but it grew on me and it gives it a really chaotic energy when it's loud.
Do you have a comfort record, one you can put on that makes you feel good no matter what?
It's either this…
Talvin Signh - Abalonia
Or this…
Orbital - Halcyon On & On
Name five tracks or releases that are currently on heavy rotation?
7th Gate - Route 4 / After The Silence
A bunch of remasters from Dave Angels label "Rotation Records" were made last year and there's so much gold in the collection. I've been rinsing this one.
Perversion Of Innocence - Lovely
Discovered this one recently when trawling through discogs, nice roller of a tune. It's the closing track in the deeprhythms mix actually. It really is 'lovely'
Adam Pits - Let Your Mind Go (Ft. Lourene)
My favourite from Adam's newest release on Craigie Knowes. I'm a big fan of his slow chuggers (as well as everything else he makes ofc) and the bass synth in this track has such a cool texture.
Dauwd - The Yuzer
Love a good bassline I do. This track is great to bring in over a roller, the bassline is awesome. It's so sneaky and works in many different scenarios. Really like the spooky male choir sample as well.
Eversines - Uitzicht
This track is amazing, has all the workings of a modern classic if you ask me. The choice of lead synth patch gives it an almost nostalgic feeling.
Moving on to more production-focused questions now.. What came first? DJing or Producing?
Producing.
When did you start?
The first time I ever used a DAW I was 10 years old. My dad had Reason 3.0 and Acid Pro 4.0 installed on the family computer and I used to mess around on those programs making bootlegs and stacking samples. I could never really figure out how to use Reason to its full potential though.. That software patchbay was very confusing for 10 year old me!
How have you progressed as a producer?
It's been an identity crisis that is only beginning to settle down now. When I started out I was totally focused on making big bassy textured UK broken beat tracks designed to wreck clubs (which I still do from time to time).
Nowadays I'm mostly leaving that sound behind me, albeit retaining some influence but focusing more on depth, groove, melody and emotion. Which weirdly enough is the kind of music I used to make before I began releasing anything so I'm actually going back to my roots which makes it feel even more like the right path for Bolam.
However the one sound character that has been consistent in my tracks since I began is an element of trippiness, weirdness or dreaminess in the mood I'd say. That's something I can't seem to stray away from!
What's your studio setup like?
Very modest. I have a laptop, an Electribe EMX1, a midi keyboard, an audio interface and a very nice pair of headphones. I sit at a desk at home or at the kitchen table and bash it out. I do have speakers at the house, they're plugged into my DJ setup, so I have the ability to test out my tracks without headphones if need be.
I'm going to get a studio space up and running with some friends this year though and I'm also looking to invest in a good PC so my poor laptop can have a rest.
Do you have any plugins that you swear by?
Gatekeeper, kHs Transient Shaper, Filterfreak, Podolski, MagicSwitch, Decimort, PhaseMistress, Trackspacer
Out of your own releases, which do you have the strongest bond with and why is that?
I would say Suspended Animation because those tracks were made without any thought that they were going to be released and it was during the peak of lockdown in the UK. They were built upon pure escapism and nothing else.
The action of making those tracks was the vessel that I used to separate myself from the dystopian world around me at the time. It's a really special EP for that reason.
What does the next 12 months hold for you in regards to projects, releases, collaborations etc.?
A bunch of stuff actually! I don't wanna give away too much information though. Let's just say 2023 is looking to be a good year for me musically. Got big plans!
I want to expand Earworm too and I've got a lot of ideas on how to do that. More on that hopefully soon…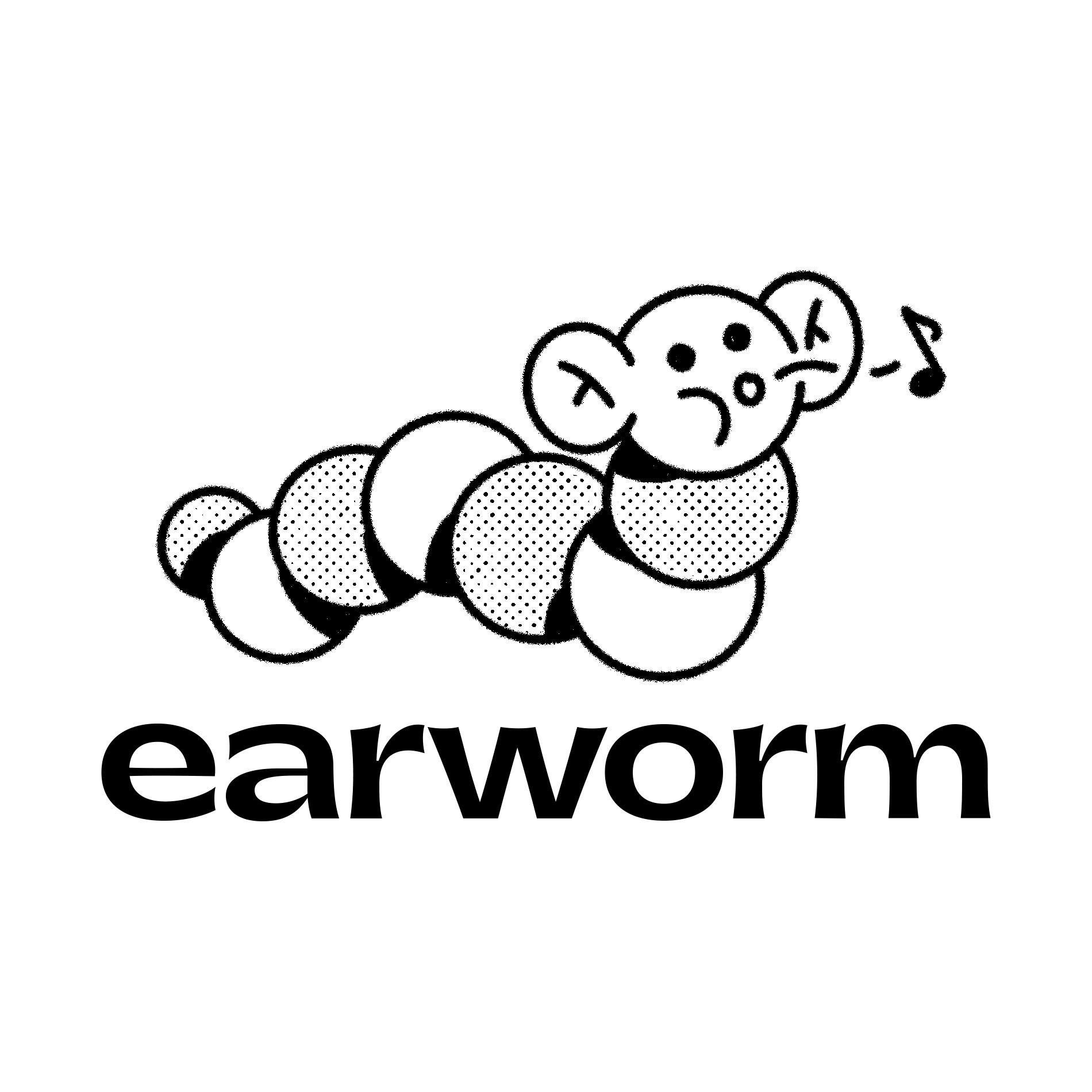 Tell us about your Earworm Mix Series. How did it come about? What's the idea behind it?
It came about because I had a thirst for another creative output that involved including other people and trying something different. The initial idea behind it was to give a platform for DJ's, Artists and Music Lovers to do a mix of music that they wouldn't normally do. For example: say you're an electro DJ and you have a bunch of psychedelic rock that you listen to but never get to express it. Earworm would be the place to do it.
It all stems from being interested in music as a whole and I think people could be intrigued to hear a different side of a DJ's taste. Of course not every person I've had on the mix series has done that exact thing, which is totally fine, but it's more like acting as an opportunity to do that if they want to. Some people really like the idea and I've gotten some really cool mixes from that concept.
Got any plans for Earworm moving forward?
Well this year I've been doing 2 mixes a month usually on Sundays which I'm going to stop next year. I'm going to do them less often but with more effort put into each one. I have some more ideas on how I'm going to make Earworm a bigger platform but I don't want to spill the beans just yet…
Let's talk about Malmö… You have been involved in various aspects of the local music scene. Can you talk about your beginnings?
I moved here mid pandemic in 2020 with my girlfriend who's Swedish. It was a joint decision to come here as it has a good uni for her and a good music scene for me. I took a bit of a gamble because I didn't know anybody in the city but now two years on it's proved to be fruitful.
There are many super nice people here who are really into their music. It's a small city but there's lots of cool things going on.
I believe you're involved in a local record store in Malmö called Bolero Record Store? How did you get involved?
So my friend Diego AKA Dip Shim who owns the store opened up shop coincidentally at the same time I moved to the city which is when I met him and I've been a big shopper there right since the beginning.
I've spent a lot of time there buying records and chatting to the regulars and now a lot of them are good friends of mine. Basically just because I've spent so much time in the store Diego sometimes trusts me with running it for him when he's busy and I occasionally jump behind the counter to help out. Purely out of love and passion for records, Diego's vision and the local musical community.
He keeps an amazing stock, if you're ever in the city you must visit the store!
What's the scene like today?
Going through a little bit of a shift I'd say, considering the stories I've been told of what it was like before I moved here. The pandemic had weird effects on the city as it has done in many other places but nowadays I think there's a lot of new DJ's who are finding their feet and are keen to bring something new.
Also Diego has had a big impact on the scene with his store which I think has been a really good thing for Malmö. I think there's a lot of room for new ideas and concepts in the city, the question is if the masses are keen to receive them.
Can you name a few local DJ's, projects, clubs or labels that should be on people's radar?
Inkonst, Malmø Traxx, Retreat Radio, Dip Shim, Mod Sens, Josefine Hellström, DJ Seduce, Madura, Per Hammar, Dirty Hands, Klofink, Ekaliff, Babylon Barsebäck, Gina040, Skörd, Hugo Eckernäs, Terrakotta, Radio Jesusparken, Rumina, Réa Réa, Regndans, Pentti Igor, Moose Dawa
Can you tell us a little bit about the mix?
It's a very good showcase of my sound as a DJ. A mix of minimal, trance, techno, tribal and deep stuff. Juggling euphoria, darkness, power and fun with a constant groove throughout. Really pleased with how it turned out. Thanks so much for having me!
playlist
Flowjob - They Are Not Alone
Arkajo - Earth (Ebende Remix)
Per Hammar - Zip
General Ludd - Burning Mack
Joe Highet AKA eosap- The Haar
P-Woland - Secrets
Eversines - Estrange
Martinez - Wooden Box
Volldampf - Smokers' Rhythm
Collins & Behnam - Spanker
Pratap & Lumor - Sektor
Jon Jones - Gateway (Sunrise Mix)
DJ Theo, Diego - Fuhrer
Solar Suite - ID
Ogtrues - Would You?
Lisene - Out Of The Loop
Maara - Rude, Crude & Out Of Control
DJ profile
Bolam
Location: Malmö, Sweden
Linktree | Soundcloud
Shetland-Born, Malmö-Based Jack Hardie AKA 'Bolam' has an inimitable sound that's easy to identify and tough to ignore. A lifelong keen intrigue in music with fruitful influence from his friends, family and the musical community of the Shetland Islands has led to his passion in dance music today. Since 2020 he has had multiple widely renowned releases on MELD, Haws, Space Dust and Holding Hands to name a few that are diverse yet contextual to his broad style. His club DJ sets are focused on keeping the listeners on their toes and in a groove evolving through different styles, moods and tastes with a great ability to read the crowd and control the energy. Typically shifting through minimal, tech, trance, tribal, breaks, techno and electro sounds, but not strictly contained within these boundaries. With more music in the pipeline and no rest in sight, Bolam's gradual climb has only just begun.