Helsinki scene stalwart DJ Aleksi in the mix. Aleksi is one half of the SMOOD duo, one of the founders of OO Recordings, and a radio host on both the local IDA Radio and Noods. Known for his positive attitude and euphoric sets, Aleksi certainly delivers in his mix, going for the mystical and heady off-kilter heights.
Hi there, how's things? Can you introduce yourself briefly to our listeners?
Hi, all goodie. Thanks. My name is Aleksi, I'm a DJ, music lover, life enthusiast from Helsinki. I've been around in the music game almost 10 years already, time flies. I really love finding new music and getting to play my new gems for dancing human beings. Music is life. Life is music.
I love deejaying. I also host two radioshows with my friends: S Sense on Ida Helsinki with Raul E (big shoutouts) and O to O on Noods with our label crew Raul E and Handshaking. So yes, we have a label as well with these stellar cowboys. It's called OO Recordigs.
Do you have any fond musical memories from your childhood?
Oh yess, I've always played piano (since I was only 3 years old). Then I had many bands, etc. Music has played a big role in my whole life.
What drove you to electronic music in the first place?
Omd. I don't know. Must be clubbing here in Helsinki, I really found it interesting to dance to house music at places like Nolla, Adams before Kaiku opened. And cliche: but I think I really found something special from electronic music during my first trip to Berlin back in 2009 or something. The energy, the sound, the vibe – that was something unusual and I got hooked. It took couple of years after that when I started thinking about deejaying.
What about DJ'ing, and how did you get started?
I was playing at home and searching for new music tirelessly for some years. Then I got a message from Ina Mikkola that she wanted to book me for my first DJ gig for her event. I was like WOW, took a gig, needed to decide my DJ name in hours (a poster was going to be printed).
After my gig, the restaurant manager wanted me to have my monthly club night at their small club. And that's how it started. It didn't took too long before I was playing in veeeery nice parties around the town.
You are an avid vinyl fan and record collector. How has your collection expanded over the years - is your approach systematic or organic?
I don't have any specific system for collecting records / waws. I'm listening a lot of music all the time. Various styles of music and other deejays inspire me.
Name three to 3 secret weapons that you almost every time carry in your bag?
Femme En Fourrure – Banana
Baby Rollen – Automated Reply
emkay – Give It To Me Good
Who are the artists and DJ's you think deserve more attention than they get currently?
Raul E, my favourite deejay.
Tell us about your shows on Noods and IDA Helsinki?
I've been doing radio also almost 10 years now. First me and Raul E got a show on Helsinki's Basso for many years. Nowadays we run our show S Sense on Ida Helsinki and our another show on NOODS, it's called O to O. That's also run together with Handshaking, our OO Recordings partner in crime.
What has been the most rewarding part of running the shows?
The most rewarding part of running shows is that you can share the music you are excited about, give attention also to more up and coming producers and invite some good visitors to share the decs with the crew. It's super fun to do radio.
OO Records is your label - tell us about your vision for the label and what's in the pipeline?
OO Recordigs is the brainchild by me, Raul E and Handshaking. It's a super fun project and a platform to release some good stuff. I feel that OO Recordigs is like a growing family including every artist involved. Now planning some new releases. Some super nice stuff coming for example from Xample, emkay, etc. Everything to be confirmed.
Pick one release out of the catalogue and tell us a story behind it, please?
Hard to pick one. But maybe you could listen to the latest Split from emkay and Stuster linked above.
Where do you find the music and the artists for the label?
World wide web and Helsinki underground are places to search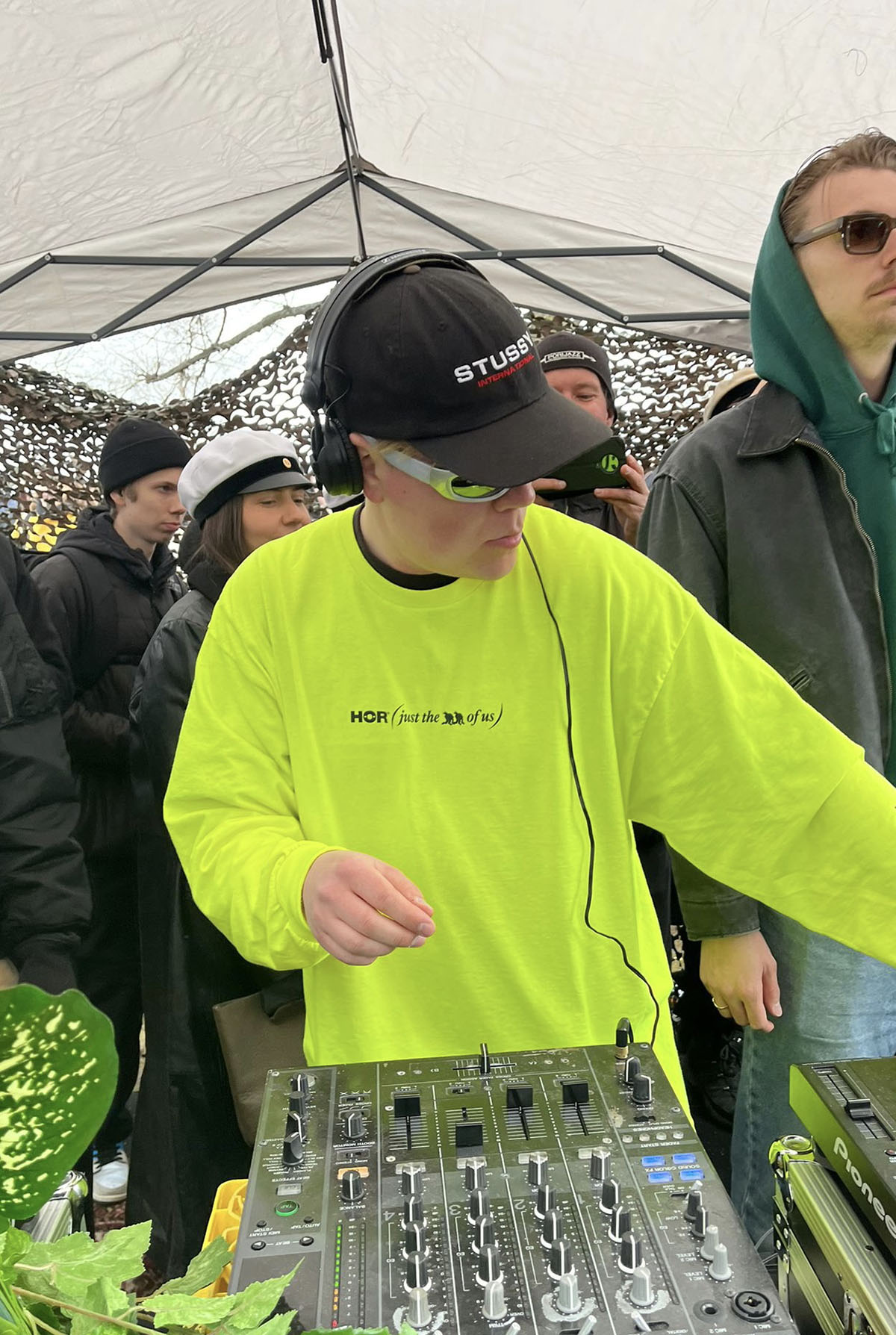 What's your take on the current state of electronic music?
I love deejaying. And I'm super happy to have such good bookings. The major search for music is a never ending bizz. Also radio and label stuff are super super super.
Let's talk about Helsinki. You have been involved in various aspects of the local music scene and frequent the rosters of both respectable clubs and DIY parties. What's the scene like today?
Helsinki is blooming. Helsinki is world class. Truly.
So good selectors, deejays, parties, clubs here. Biggest big up for all the people working behind ug parties, venues, radio and producing such good music that can be called Helsinki sound.
Can you name a few local acts, events or locations that should be on people's radar?
emkay, Denzel, Jeku, Katerina, Timo Deeprhythms (awwww, thanks!), Fleur Amser, Raul E, Handshaking, Stuster, Xample. These beautiful human beings are doing great. Lot of others as well ofc, Helsinki is full of talent.
So the mix, can you tell us a little something about that?
I wanted do a dance music mix, but still keeping it somehow easy with a hint of rave feels as well as acid house music. Including some of my current favorites.
Many thanks, anything else?
Like Paramida says: it's a party, not a funeral.
playlist
:( No tracklist provided
DJ profile
DJ Aleksi
Location: Helsinki, Finland
Instagram | Soundcloud
Cosmic music enthusiast who knows how to get the room moving. With a love for all kinds of music, Aleksi is a genre-fluid DJ always discovering new and willing to create something unusual.
Known from the main Helsinki musical hotspots such as Kaiku, Post Bar and Siltanen, DJ Aleksi also loves the underground. He's part of the OO Recordings crew, DWSC and extends his views on music via two radio shows on NOODS and IDA Helsinki.
DJ Aleksi hits different – it's a party, not a funeral.