Reece Walker recorded a genuine, chilled-out journey mix for our listening please. I've gotten to know Reece through my labels as he works at the Inch by Inch distribution (best in biz mind you) and curates R.A.N.D. Muzik's label side of things. He's an amazing DJ, a really positive personality and I'm very happy to call him a friend.
Hi there my friend, can you introduce yourself briefly to our listeners?
Hi! My Name's Reece, I live in Leipzig, Germany but am from Perth, Australia. I'm 34. I run some labels for example, R.A.N.D. Muzik Recordings and our new(ish) sublabel, Breakfree Records along with the distribution company, Inch By Inch Distribution and also make music, most recently under my real name, Reece Walker.
What's been keeping you busy of late?- you're a DJ, a producer, a booking agent, run a vinyl distribution business and own a few labels too?
Up until recently it was the 'booking agent' part but I think we can take that one out now. It didn't really work out… I'm only doing this now for a couple of friends who we work closely with at the distro. But respect to (real) booking agents I used to think this job would be easy. It's not, it's a lot of work.
Let's flip things around and talk about your mix first. How did you approach making it and where were you?
So there's actually a bit of a story to this mix. I was invited to do a radio show for a label (it's not important who) and I had to get it finished quite fast, I had about week to put it together and I didn't want to back out after saying yes despite not actually having a lot of time that week. So of course I started it about 4 hours before it was due. I knew it was meant to be played on Monday evening, so I tried to pick records appropriate for that time of the day and week and I had a pretty good plan but ran out of material after the first 3 quarters, then made the classic mistake of playing something a bit too hard and I lost the vibe.
Even though it didn't come out exactly how I wanted, a lot of the mixes in that first 3 quarters came off better than I expected when I was recording it including a few beat less mixes, which you can never totally control, so it's cool when they end up sounding cool on the recording.
I sent it over to them as it was and told a few people about it for example, my girlfriend's parents and then when I turned on the radio the next night it was a different mix. I was like "ey what the fuck" and later found out their radioshow goes for 2 hours, they always have 2 mixes from different people and mine was in the second hour, I found that pretty poor from their side, but whatever, it was just a radio show.
Then about a month later I listened again and I really liked the mix up until the point that it lost the vibe so I decided to redo the last quarter. There's a Madteo track that sounds like a car starting, I thought at the point the mix soured also sounded a bit like a car starting so I went from there… actually, that part was ironically kinda hard to get right, and maybe it isn't right but I added it and then a track from the new Source record and 2 tracks from the ambient Johannes Albert then deleted the silence between the tracks on the recording, and that's the story of this mix!
Musically speaking, there's a lot of variety here - is this something that's in your DJ'ing DNA?
I think every DJ thinks they play with a lot of variety… I don't know, maybe not really to be honest, I can't DJ hip hop well and there's a few important genres I have no idea about, jazz and dub/reggae for example.
So maybe I'm not that diverse a dj. At the same time it's all relative and some Djs really lack range…
I know it's a cliche but it's safe to say this is one of those "journey" mixes. Am I totally off or how do you feel about it?
I'm just happy when you get a song in and it works with the song before it.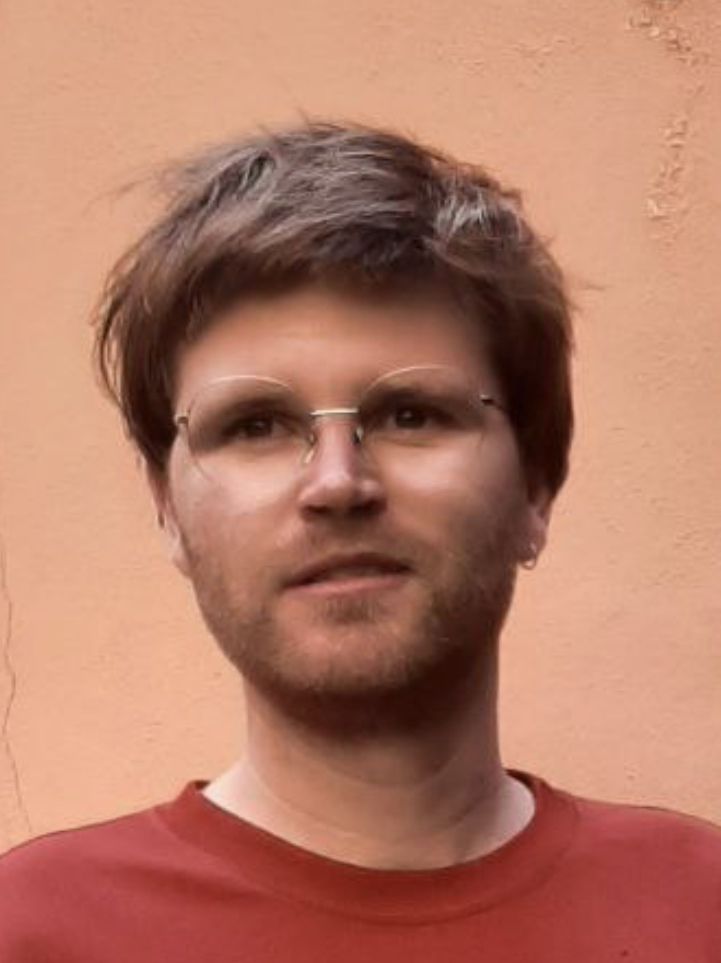 Let's talk more about you. Do you have any fond musical memories from your childhood?
I don't remember being into the wiggles or whatever the equivalent of my generation was (maybe it was the wiggles?) but I heard 'Gangster's Paradise' when I was in my first year of school and I really really liked it. I got my friend's brother to tape it for me from the radio and from that point on I was into music. OK I just listened to it again, still such a good song, quite a few themes I couldn't properly engage with as a 6-year-old from suburban Australia but those strings are eternal.
On this note, the first music I bought, like, with my pocket money, was 'Spice' by The Spice Girls on CD. I just listened to Wannabe again too. Let's be honest, this has aged less well but has some good relationship advice.
What drove you to electronic music in the first place?
I wasn't into it while at school at all. When I was around 19 or 20 I discovered partying. I lived in Berlin for a gap year when I was 19 and went to Bar 25 a few times, they were my first real parties. I thought the music was so bad (maybe it really was too) but I liked other aspects of the experience.
It was also around this time that dubstep was becoming a thing and I got really into that. But if I had to pick a record that really got me into electronic music it would be 'Los Angeles' by Flying Lotus-
What about DJ'ing, and how did you get started?
I was buying records in high school but never dance music so when I got into dance music I started buying those records straight away. I interned at a record store while studying on exchange in Berlin when I was 22 and got a 1210 and a belt-drive turntable really cheap from the store.
I already had some records to play so it was easy to start. I had 2 records that started with a straight kick, one was a Theo Parrish record, I'll never forget that, the other I've forgotten, but I would mix those 2 together and then when i got it right I'd change the pitch on one of them and start mixing them all over again, that's how I got started.
Do you have any memorable experiences to share from your early days as a DJ?
I played at a bush doof once, which is basically a rave in the Australian bush. I had no idea what to expect and it ended up being an EDM party which was never my thing, I always thought that these things were about trance, so I put in a bit of effort and prepared a set of classic trance songs, stuff like 'Papua New Guinea' from Future Sound of London. It went terribly.
There was 1 old guy that was into it and to be fair, he was really into it but that was it, no one else was feeling it at all. I ended up getting bullied off the decks by the guys playing after me.
At first one of them was like, "wanna go back to back for a bit" I thought he was being nice (how stupid), and then he was like, "I'll give you a pill if my mate can play back to back too", I obliged, not that I really wanted it, by that point I knew what was going on.
In a final meek attempt to salvage some dignity I demanded they make good on their deal, at which point they just stopped making any eye contact or acknowledging my existence at all and the 3 way back to back turned into just those guys playing. Really mean right?
I'll never forget that the first track that guy played, it was called "She's Hot", fitting…
You're the curator of RAND Muzik Recordings label and work at the Inch by Inch vinyl distribution. It's safe to say that you are an avid vinyl fan and a collector. Tell us a little about your collection and how you go about finding records to buy?
Yeah, gotta catch em all… I guess? Actually right now it feels like I have to make some space. My collection is poorly organised, it's hard to find stuff when you want it, but that's gonna get better soon!
I'm impulsive with buying stuff so I mostly buy on Discogs and then most often 1 record at a time, it's so crazy you can hear something and then buy it on your phone and that takes less than a minute.
I would like to spend more time in Leipzig record stores cause there are many good ones, I spend most of my time in record stores in other cities, I want to change that.
As a DJ, you're known for your extensive knowledge of music. How has your collection expanded over the years - is your approach systematic or organic?
Definitely organic, I'm an impulsive buyer.
When you select records for your sets, what's your approach like?
I always have a few staples and then work around them, I would like to organise myself a bit better and avoid this a bit more but maybe it's not possible, I feel like there are a few tracks I always play for about a year, but I feel like play them basically every time I DJ… I guess that's normal, right?
Like, if things go wrong you can turn to that record and it'll hopefully save you from feeling uncomfortable in front of people.
Do you have any good stories to share about the live shows or DJ'ing?
I played Boiler Room twice back in the day, when it was cool. It was as Senate, a techno project I did with my friend Alex Campbell. The first one was really good and I'm so proud of us and that set. Of course the recording failed, but very naively we got asked to do it again a year later.
Within one song we had our technical malfunction and our laptops went out of sync and wouldn't reconnect. Our laptops being in sync was a very important aspect of our live show. We improvised from that point. It's not very good but it is on the internet.
Do you have a comfort record, one you can put on that makes you feel good no matter what?
I would say I have a record I really like that makes me feel sad no matter what, "XO" by Elliott Smith, it's somehow very comforting.
Who are the artists and DJ's you think deserve more attention than they get currently?
All of my friends! It's funny how all this works.
All I know is that music is subjective and that chance probably plays a big role in who does and doesn't get attention.
Did DJing eventually turn your attention into making music or was it always there right from the beginning?
I was producing first. I grew up playing guitar and bought a digital 8 track as a teenager where I would record guitar parts over each other so I already had a basic understanding of how it all works.
How have you evolved as a producer?
Not enough.
Are there any new tools or musicians or artists who have recently inspired you?
The JV2080 by Roland. I really really like that synth. But even this romance is now quite a few years old.
Out of your own releases, which do you have the strongest bond with and why is that?
I think it's probably the '12 hours/Georgia' 7-inch as Carmel on Lobster Theremin. It's an ambient record and musically it's probably the best things I've made and maybe will make. The songs were made really fast, I always think that if a song takes more than a couple of hours to make it's probably not gonna end up that good.
What does the coming 12 months hold for you in regards of releases, collaborations etc.?
So I started thinking about this in the last week, hopefully a follow up to the Bumper2Bumper release Salomo and I did on Long Vehicle, not that I've cleared this with the label, I just started looking through solo tracks and collabs we've done in the last year and I think we have a record there… or, I think we could have a record there.
That and it would be great to get another QC Records release done with Qnete, I think the last one we did was really good.
You're the creative head of RAND Muzik Recordings and it's various sublabels (and we have one collaboration going on as well!) - tell us about your vision for the labels and what's in the pipeline at the moment?
Ah yes! Lots of good records on the way. Next on R.A.N.D. we have Gzardin from Tel Aviv, it's his first solo record after a great one on Oddysee with Asphalt DJ. Then Perth house legend Ewan Jansen with a deep house EP.
Then a collab between Sasche Funke & Niklas Wandt which is something a bit different for the label, and then another artist from Tel Aviv, Olsvangér, he did a track on a compilation for R.A.N.D. at the end of 21. I think this is also going to be his first solo vinyl release too and it's a really strong record.
And of course the next RMECR release, a collab label between R.A.N.D. and Echocentric, we've recently started, the next release will be from DC Salas and comes out in June.
Pick one or more releases out of the catalogue and tell us a story behind it, please?
So there are 3 release that really stand out for me:
RM12014, the first Reflex Blue record on R.A.N.D. I got his demos out of the blue (excuse the pun) via email and my first thought was, "oh shit I think this might be really good", I remember telling myself to just chill and to sleep a few nights before locking anything in. I think I even did actually do that but it was clear straight away that it was really good.
The third Bitterfeld catalogue number, this was the first Interviews record on the label, unlike RM12014, we were already good friends and we went over everything together in his studio. Such a good record. Huge productions, so simple but so much power. I tried to repress it recently but the mother plates are gone, this could well mean it will never get another repress…
This is one is a very new one the latest on Breakfree, a sublabel I run with Salomo. It's by Kepler who was already established but keeps getting better and better. Have a listen, it speaks for itself.
Where do you find the music and the artists for the label?
So this is changing over time. It used to just be friends and people I knew or was making music with. Then at some point I started finding great stuff from demos I was sent or from artists who were recommended to me, DJ Life for example, that was someone you recommended to me after he did the first Echocentric.
The only artists I've really reached out to were the guys from Alien Recordings, Stop Outs, A² etc. but that was just because I was a fan and found some music from them that hadn't been released which was really good.
I guess maybe at some point you need to reach out to people that you're interested in to take a label to the next level. I assume Warp doesn't sit around waiting for demos, but also if you are active in the community you end up meeting people making good music and it happens like that too.
What has been the most rewarding part of running the labels?
Helping other people achieve their creative goals. That's what you're meant to say right? it's actually more or less true. Also building something over time
Let's talk about Inch by Inch distribution. How did you get involved?
To be totally honest, I needed a visa and therefore needed to find something to do, this was also the push to get in to all the label work. It's not that I didn't have a passion for this, it was my main passion, I just never thought I could make it work as a job but needing a visa forced me to make it work.
Oli, my partner at Inch by Inch was already doing this so I kinda just tagged along.
How has the distribution business changed over the years?
Something that's changed in the last year is that prices have gone up a lot since Russia invaded Ukraine. The vinyl industry was hit really hard by inflation. I guess that makes the digital aspect of things more and more important, but it was really important already.
What's the outlook for vinyl sales in your opinion?
There will always be demand for them - the medium is the message.
What's your take on the current state of electronic music?
I think there's a lot of very sincere people doing really great things. I guess the more popular it becomes the more challenges it faces maintaining its own integrity and figuring out exactly what that means. A lot of genres of music have gone through this and good music still comes at us from all directions so I feel optimistic in that sense.
Ultimately, I think a lot of the negative aspects of the "current state" are a microcosm for broader issues we're currently going through as a society. Take the idea that Djs are becoming 'brands' rather than 'artists' - this feels more like a natural consequence of a society that now has the tools to allow a person to create a brand out of their identity than something unique to the current state of dance music.
While I'm sure we can all agree that that particular example feels wrong, who knows? In the end we could well be left with something quite interesting and entertaining, whatever happens, techno will survive!
Let's talk a little about Leipzig then. You have been involved in various aspects of the local music scene. Can you talk about your beginnings?
I owe a lot to Lowtec. I did a show for him in Perth about 10 years ago and he introduced me to everyone at R.A.N.D. That was very significant. Very lucky. Luck is often more important than being good.
What's the scene like today in Leipzig?
Good! And I think it's becoming bigger and there seems to be more and more variety so it seems subcultures are having more space to grow. Not that it was a one horse town before, it just feels like I'm seeing more and more stuff appear. The city is growing very fast so maybe it's inevitable but it's still heartening to see that a lot of people are doing a lot of stuff.
Many thanks Reece, anything else?
No playlist this time, ask for ID's :)
playlist
Ask for ID's on Soundcloud
DJ profile
Reece Walker