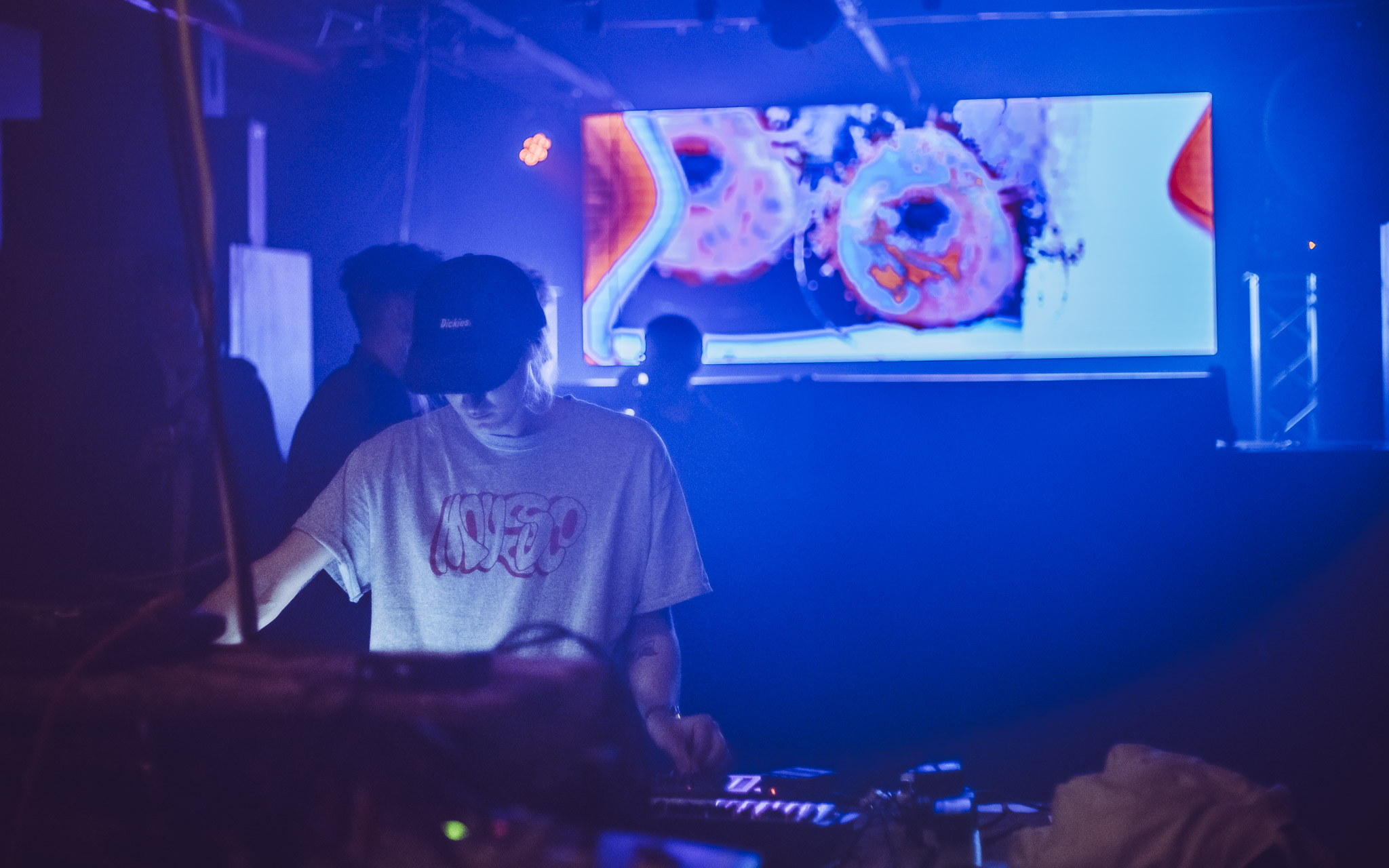 Very pleased to have Sedgwick as guest here on Deeprhythms, a multi-talented Australian DJ, producer and co-owner of the superb Potatoheadz imprint. The mix is 100% his own original productions, so it sure is a special treat. We had long and interesting chat about DJ'ing, producing and running a label.
Hi there, how's things? Can you introduce yourself briefly to our listeners?
I'm a DJ, Producer and Label-owner living in Melbourne, Australia. I was trained in Rhythm and Percussion throughout high school, studied Music Industry at RMIT straight after, and started Potatoheadz Records with a couple of close friends at the end of my studies in 2015.
What's been keeping you busy of late - you're both a DJ and a producer?
Throughout the Melbourne lockdown's I have finished another EP as well as a few standalone tracks, the rest of my time has been spent re-configuring my hardware setup so that it integrates nicely into my studio workflow.
I've also been trying to record some long overdue mixes for a few different crews.
We've been busy this year with PHZ003 coming out in March and PHZ004 came out in October. It's the first year that we have pumped out two releases so the workload has been pretty heavy but we are really happy with how those releases turned out.
What drove you to electronic music in the first place?
I studied drums for about 10 years throughout school in Ballarat and was always surrounded by some relly enthusiastic and dedicated musicians. Naturally a lot of these people became collaborators and mentors, I was playing in a couple of bands when I moved to Melbourne and that's when I was exposed to quality electronic music.
I had been dismissive in the past with the negative-attitude of "It's not real music" but I think that was probably largely due to only being exposed to Pop-Electronic music in my teen years.
Name a few records or songs that had a big impact on you in your early days and why?
A big one was "Coober Pedy University Band - Kookaburra" which I think probably had a similar effect on a big part of the Melbourne music community. I just remember hearing that outdoors in the bush at a festival and being blown away by the fact that they'd re-purposed a natural sound I was familiar with and highlighted the rhythmic and harmonic elements that were naturally present.
It was a real primal shared primal experience and definitely sparked some interest and helped to dismantle the idea that "real music" had to be made with guitars and lyrics.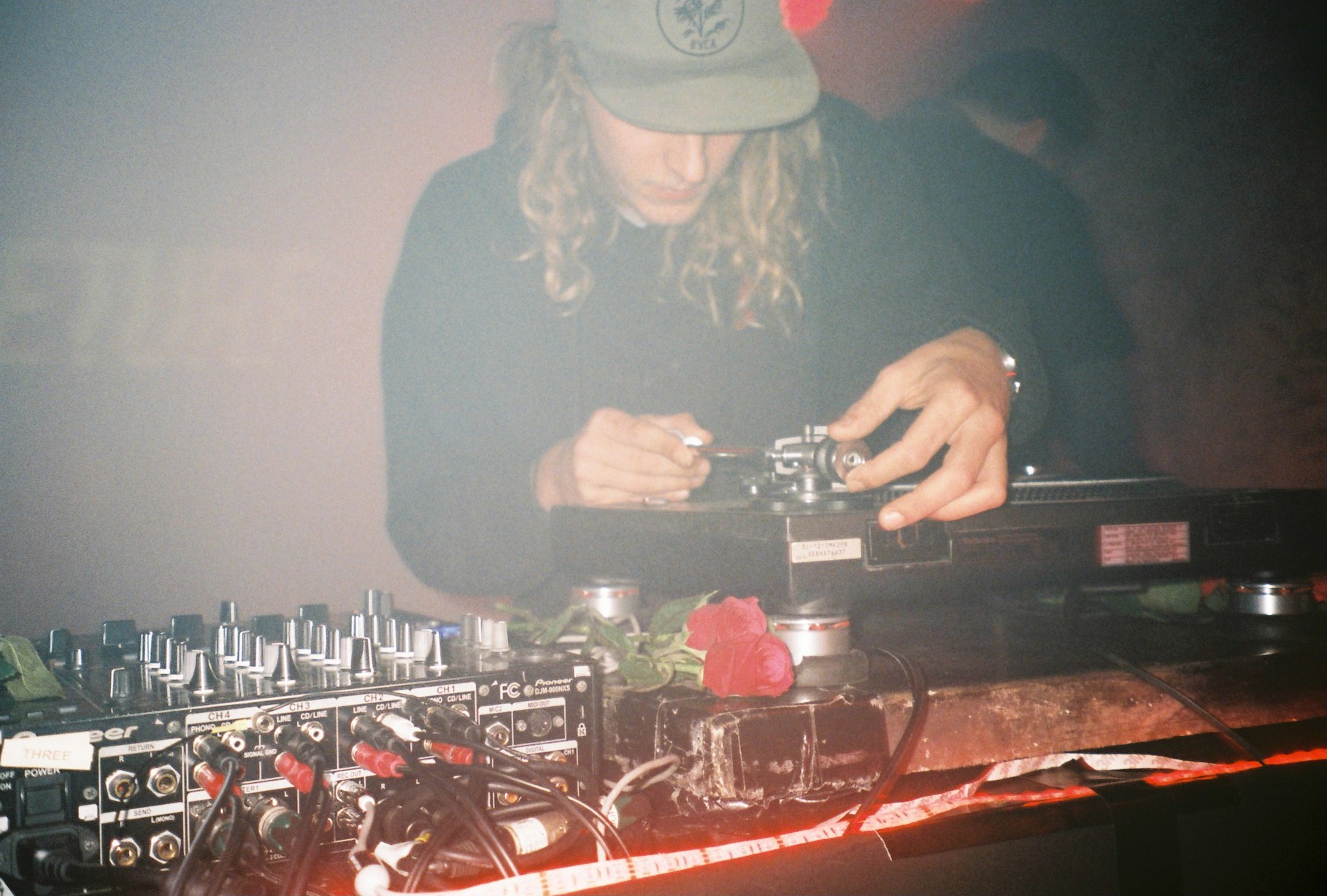 What about DJ'ing, and how did you get started?
I started DJ'ing because my friend Nipuna (YS & Potatoheadz) had a setup and a collection and it was a pretty natural progression for me as I had recently started buying music on vinyl and seeing DJ's in clubs around Melbourne.
I bought a couple of cheap collections of old hard trance and had also acquired a huge collection of all kinds of stuff from a friend. So mixing in the balaeric style of "whatever goes" definitely shaped how I approach DJ'ing now.
Do you have any memorable experiences to share from your early days as a DJ?
I think probably the highlight memory of DJ'ing for me was at a friends night "Hometurf" at Boney. It was one of those nights where things were already great when I rocked up, good fun DJ's and then a super slick live set from Mike Nolan who I was playing after.
By the time I started it was already heaving and everyone there was down for whatever I played so I was able to really follow my gut with confidence knowing that the crowd had already settled in and had open minds.
You are an avid vinyl fan and record collector. Tell us a little about your collection and how you go about finding records to buy?
I've always really valued the experience of digging in-store and grabbing a thick stack of records and listening through them and filtering through. I've tried a few times to buy online and it has never been any fun at all for me personally, I have a lot of friends who prefer digging online but different steeze for different g'z I guess.
I'm always inclined to buy local releases more readily, knowing the context of a release really helps me to feel a connection to it.
When you select records for your set, what's your approach like?
I will always try and visualise how the room will actually look, based off of the lineup, the run-sheet, the design elements and the promotors. From there I will pick out 20-30 records that I think fit the context and then grab another 15 or so either side for potential direction changes.
I'll take a USB but it will usually just be loaded up with my own tracks and I generally won't touch it.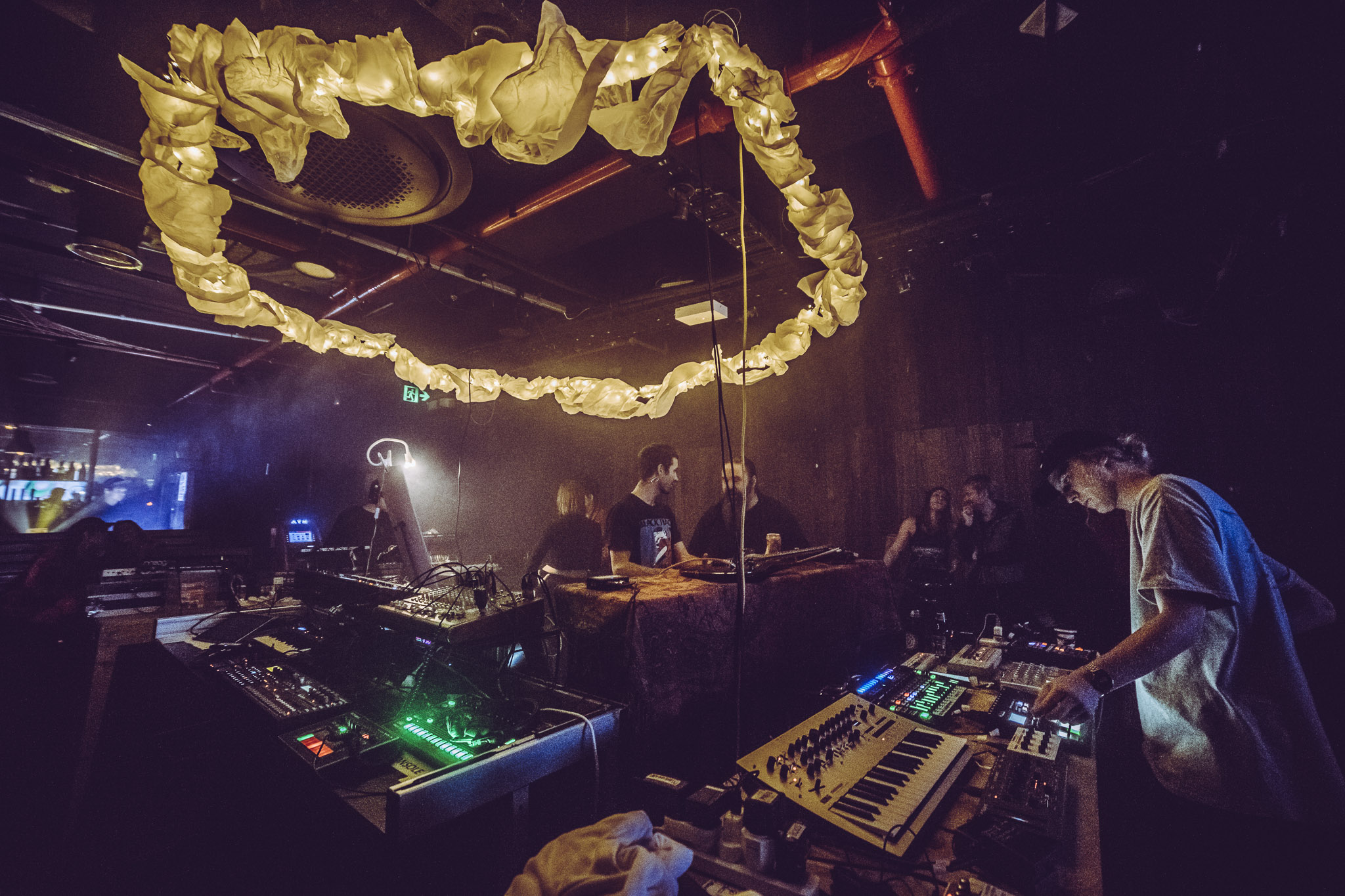 Do you have any good stories to share about the live shows or DJ'ing?
Probably the most exhilarating experience I have had in 10 years of playing different kinds of gigs was at a night called "Hardware Theory" at Sub Club for their 5th birthday. It was a lineup of 4 different live acts, all set up facing inwards on the dance floor.
The system there is so sick and to play down on the dancefloor was great, I played 150/75BPM Dub/Footwork and at the end of the night all the acts synced up via MIDI and improvised for an hour with no discussion leading up to it.
What have been your most memorable record finds?
The luckiest find for me was stumbling across an old compilation on FFRR which had mainly hip-house tracks but hidden on there was "Chime" by Orbital which had long been one of my favourite tracks - I didn't think I'd be able to get it on wax let alone find it hiding on a $15 VA.
Who are the artists and DJ's you think deserve more attention than they get currently?
Fibre Optixxx, Ryan Berkeley and YS. All really good friends of mine who all super dedicated, super tasteful and just great producers. Don't sleep.
How have you evolved as a producer?
I think my productions have evolved through an ongoing relationship with hardware and my experience's playing live shows.
DJ'ing has definitely also helped to teach me how to effectively structure and arrange tracks which I think I struggled with for a long time but am slowly feeling more confident with.
Are there any new tools or musicians or artists who have recently inspired you?
Again shouts to YS for being a constant source of inspiration and motivation. Forward thinking, outside-the-box perfectionism, always striving to create something entirely new.
Also Sleep D and Lou Karsh/Reptant are definitely a big influence in different ways - I think they both manage to conjure up Australian soundscapes while still making world-class techno that translates globally.
Out of your own releases, which do you have the strongest bond with and why is that?
Rhythm and Isolation on Potatoheadz is definitely the release I feel the strongest connection to, it was written and fleshed out over a long period of time where I was feeling a lot of changes in my life.
The physical distance between the label crew was a huge factor, as well as the personal goal to complete a cohesive release of my own material.
Also being on Potatoheadz meant that I dealt first hand with the logistical backend, the graphic design, the physical-material's and the local distribution. It is an honest expression encompassing a couple of years of my life.
What does the coming 12 months hold for you in regards of releases, collaborations etc.?
I have a couple of releases locked in which should roll out over the next 12 months, but I have a whole lot of music that I will try and find appropriate homes for.
I am planning to launch another record label as well which might take a moment but is something I've been keen to do for a while.
I'm hoping that clubs are able to open in the somewhat near-future as I was really planning on chasing the Potatoheadz release with as many live shows in as many cities as possible, but I might try and focus on DJ'ing until then as I think some smaller open-air bar gigs are probably more likely over the next little while.
Generally the live shows are better suited to late slots in dark clubs.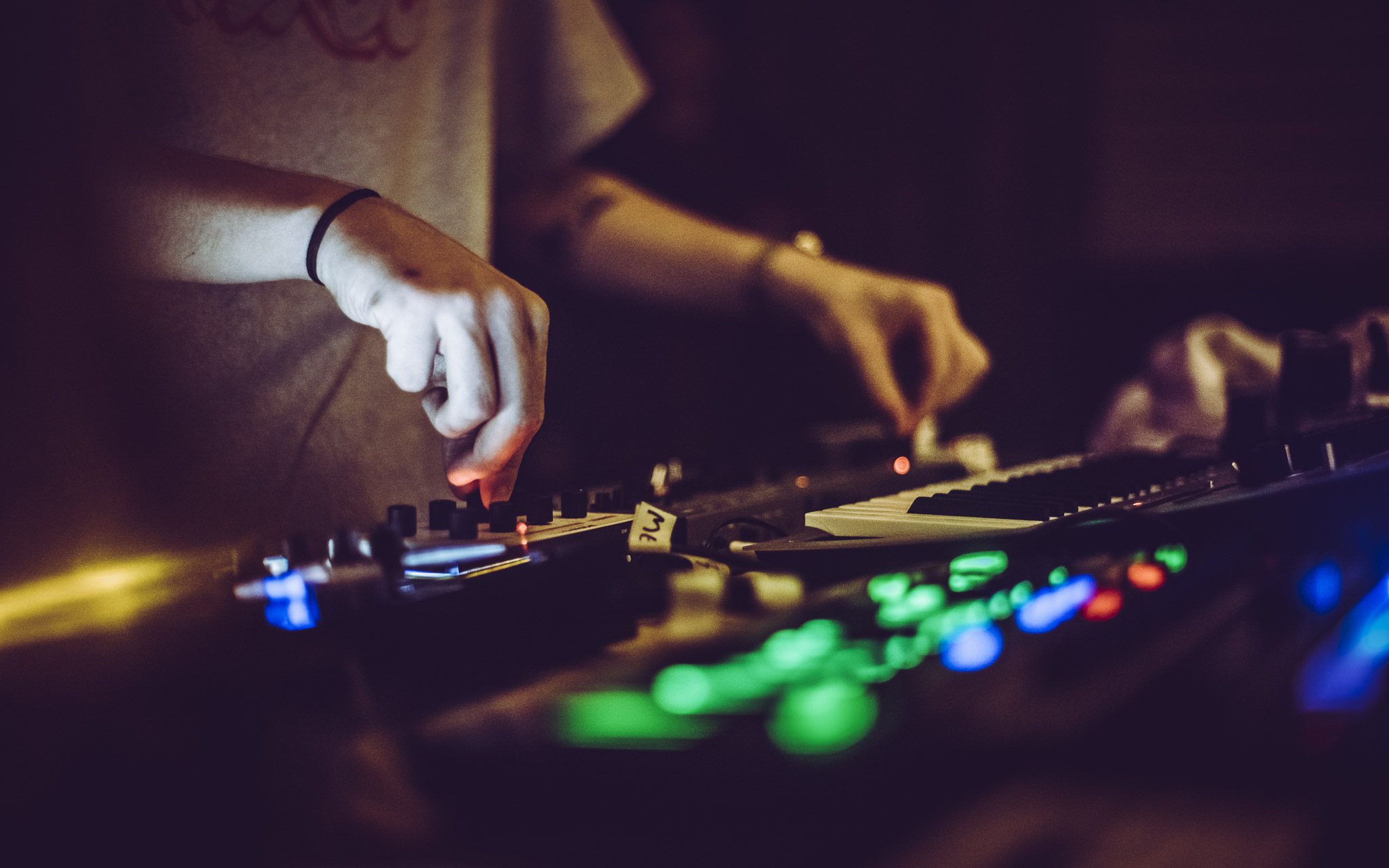 What's your setup like and how do you work on music (process, themes, details)?
My setup at the moment is as follows.
MPC Live is my main sequencer which I can chop breaks on, write drums using samples of a handful of classic machines, manipulate vocals etc.
I have a Behringer RD8 which I will generally program basic drum patterns on and jam around those - later I will record the patterns via MIDI into the MPC and swap out different drum sounds so I am not just using a full 808 palette, and I will touch up the patterns and get more surgical and expressive with the rhythms (This means I don't have to take the RD8 to live shows).
I have a Behringer TD3 which I will use for low, percussive acid lines, then I will embellish above those lines with my circuit-bent MB33 which is great for a more unique acid tone at higher frequencies for the squeally squelchy high- resonance stuff.
I have a Korg Minilogue XD which I was use for anything from bass, FX, leads and pads. Again I am able to sample these parts into the MPC and split then out to seperate channels on my mixer and leave the XD at home when I head to a gig.
I have a Roland Sh-01a which I will use for noisy arps and low rumbly bass, it has a really solid character and I've loved the original SH101 whenever I have played one.
Recently I bought an Elektron Digitone which I am using for pads and leads, as well as some synthesized FM percussion stuff. The Elektron sequencer and FX are really rewarding to me personally, although I know a lot of people don't get with the workflow.
I run 2 FX pedals as return's on my mixer, a Source Audio Nemesis for synced delays and a Boss RV500 for verbs.
Finally I run everything into a little Mackie 1202VLZ4 mixer which is super portable and has a surprisingly extensive I/O - great for gigs while also kind of limiting the amount of gear I can have at any one point in time.
What's your current favorite piece of kit?
Probably the MPC Live due to the amount of "shrinking" it does to my setup, just means for live shows I am not taking the whole studio with me.
I had a MPC1000 for a while but swapping out to the Live has been really rewarding, the UI is so much more fluid to me and I am really enjoying chopping breaks now, also it is such a powerful sequencer and has a lot of onboard FX options so it only takes a minute to chop up a break and manipulate it pretty heavily.
So the livesets, I assume you leave a lot of room for improvisation. How has your liveset evolved during the years and how does it work currently?
I think my live set's in the future will probably be a little more structured or pre- defined, probably as a result of getting back in-the-box and getting good results from that extra precision.
I honestly think it will free me up to allow for MORE improvisation as I only have 2 hands and if you are trying to synchronise pattern changes on multiple machines you actually don't have a lot of freedom to mess with the sonics.
It always has been the kind of thing where I will write an entirely new set for every gig, which I think I will always do - but I might carry a few of my favourite acid lines around and re-contextualise them per gig, same goes for certain breakbeats that I have chopped previously.
What have been the most rewarding parts of playing live?
The most rewarding part has always been to feel out the room and watch people come and go, when you try something wild and people don't bail to the smokers and instead hang around to ride it out - that's really cool.
Pick one release out of the catalogue and tell us a story behind it, please?
PHZ002 was a cassette we put out by a Canadian producer called Bruce Roach. It was a really long project as he had sent us around a GB on un-edited, raw tape recordings, all filled with so much character and conviction. Some seriously experimental and powerful music.
We had the task of listening through everything, all shortlisting our favourite takes, seeing where they crossed over, refining those selections further, repeating that process and then finally making some rough edits and playlisting the tracks into a cohesive narrative.
Nipuna's talents as a listener and his clear-vision were a massive help in this department, I think he really took ahold of that project and we ended up with a very personal, storytelling release which was perfect for cassette.
Where do you find the music and the artists for the label?
For the most part, as we are a small operation and we are all producers - the music comes from within the label or our extended community of producer friends. We get a lot of demo's which are really fucking cool music but we usually have our hands full with 1 or 2 releases mainly made up of our own music.
What has been the most rewarding part of running the label?
Staying connected with Nipuna and Leon. We all live in different continents now but the label has always been a way for us to stay involved in eachother's lives - and to develop our creative relationship from afar.
So the mix, can you tell us a little something about that?
The mix is an hour and a half of my own material, including some tracks that have previously been released, some tracks that will soon be released and some tracks that up until now have only been heard by me.
I think it shows a range of different styles and influences, as a lot of the material varies greatly depending on what's going on for me personally. I definitely don't consider myself to be strictly an Electro producer, or strictly a House producer or anything like that.
I love listening to a wide range of different genre's and I think it's natural for me to create stuff that covers that range. It was really fun putting this one together as I was able to employ some of the mix-techniques that the tracks were built for.
playlist
0:14 ~ Inna Mind [Un-released]
5:59 ~ Glenferrie (Absolution Mix) [Un-released]
11:51 ~ Thinker [Un-Released]
15:35 ~ Inferno [DJ Life's 2020 Bushfire Compilation]
21:42 ~ Digitale Djungle [PHZ001 Unknown Data Set]
27:25 ~ Pleasuresque [PHZ004 Rhythm and Isolation]
32:12 ~ Kooyong Sunrise [Un-released]
38:41 ~ Tribal Freque - Wave Lengths (Sedgwick 's Acid Flip) [TOL016 Reconstructions]
43:25 ~ Metal Detector [PHZ004 Rhythm and Isolation]
47:24 ~ Exit [PHZ004 Rhythm and Isolation]
52:07 ~ Voyeur (808 Mix) [Un-released]
58:48 ~ Untitled [Un-released]
1:02:41 ~ Untitled [Un-released]
1:06:58 ~ Blue Print [PHZ004 Rhythm and Isolation]
1:11:56 ~ Affluent Intelligence [Forthcoming on ???]
1:17:34 ~ Bass Bin [Un-released]
1:23:12 ~ Bermuda Dream [PHZ004 Rhythm And Isolation]
DJ profile
Sedgwick
Location: Melbourne, Australia
Potatoheadz Bandcamp | Soundcloud
With an equal focus on hard-hitting Electro elements, classic House motif's and warm, ethereal Ambient soundscapes - Sedgwick's productions are often-times an eclectic blend of a myriad of different genre's or styles. His DJ performances are equally as varied, often showcasing a Balearic sensibility in his ability to move between heavily contrasting moods and feelings.
Sedgwick FB - www.facebook.com/sedgwickAU/
Sedgwick SC - @s-e-d-g-w-i-c-k
Sedgwick IG - sedgwick.sound
Potatoheadz Facebook: www.facebook.com/potatoheadzrecords/
Potatoheadz Instagram: www.instagram.com/potatoheadz.records/
Potatoheadz Soundcloud: @potatoheadzlabel
Potatoheadz Bandcamp: potatoheadz.bandcamp.com/